With an estimated market size of over US$25 billion in 2016 (according to iResearch Global Group Report referenced here by Mobile World Live), the China gaming market represents the largest market for games in the world, with mobile games accounting for over 50% of this revenue and growing quickly. That said, China has a highly fragmented distribution network consisting of dozens of local app stores and a highly regulated games industry, which can pose a significant challenge for games developers vying for a piece of this lucrative market.
For those of you that have been following the China games market, you may already be aware of the new regulations introduced in July, 2016 governing the publishing of mobile games in china. For those that have not been following the China games market, but have submitted a new game to iTunes recently, you may also have greeted with the following message.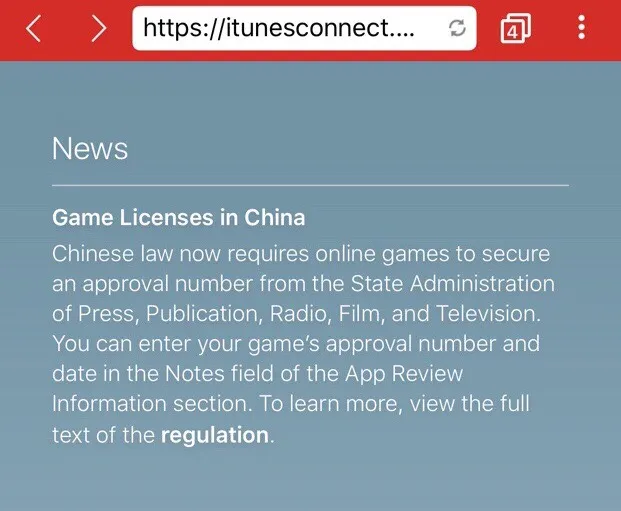 Since their introduction last year, there have been a number of articles published which attempt to explain these new regulations and speculate on the impact that they will have on both local and foreign games developers looking to enter the China market, one of the most informative so far has been a blog published by ZhugeEX (the online handle for blogger and analyst games industry analyst Daniel Ahmad) titled "The challenge of publishing a mobile game in China". ZhugeEX's blog does an admirable job of summarizing the new regulations introduced by China's SAPPRFT (The State Administration of Press, Publication, Radio, Film & Television) and at the time of its writing, succinctly outlines the potential impact that these regulations may have on both Chinese and foreign games developers.
When these regulations were first announced in mid-2016, it wasn't just foreign game developers that were struggling to understand them, many local developers and publishers (ourselves included) were also trying to understand how the new landscape for China publishing might take shape. As a leading publisher of games in China, the stakes for us were higher than most as one of the core aspects of our business depends on our games getting continued access to the China market. Now seven months into the introduction of these regulations, the dust has started to settle and we have successfully navigated the review and approval process for a number of games that we publish from both foreign and Chinese developers. The purpose of this article is to provide first-hand insight into the process of successfully complying with and obtaining regulatory approval for our mobile games in China. Note that although this article focuses on the compliance requirements and processes for mobile games, similar regulatory processes governing PC and online games have been in effect for many years in China and the compliance requirements for both are now quite similar and relatively applicable to PC based games as well.
Summarizing the compliance landscape for publishing a game in China
Firstly, it is important to note that the SAPPRFT's latest regulations on mobile games are NOT the only compliance requirement for publishing mobile games in China, it has just received the most coverage in recent months due to its nascent introduction and comprehensive requirements. For most games being published in China, there are actually three major steps that the game must take before it can be broadly launched in the market. These steps are summarized as follows:
Obtaining copyright registration for your game in China.
Obtaining registration approval for your game with the Chinese Ministry of Culture
Obtaining publication authorization for your game with the SAPPRFT
Step #3 above relates to the regulatory requirements introduced in July, 2016 but the other two steps have been in effect now for a number of years and are required steps for publishing your game with most "local distribution platforms and app stores" (hereafter referred to as Distribution Platforms) in China. For example, all of the major Android app stores in China will require you to provide a Chinese copyright registration number and a Ministry of Culture registration number for your game before it is allowed to go online.
The following sections in this article will provide an overview of the steps required to navigate each of the three steps outlined above based on our own first-hand experience and knowledge of the market. It's important to note that most of the materials that need to be submitted during the completion of each of these compliance steps are required to be in Simplified Chinese and/or have accompanying Simplified Chinese/English translations.
Obtaining copyright registration for your game in China
Though not necessarily mandated by law, applying for and obtaining copyright registration for your game with the NCAC (National Copyright Administration of the Peoples Republic of China) is a crucial step before launching your game in China as almost all Distribution Platforms require you to provide a copyright registration certificate for your game before it can be made "ready for sale". On most Distribution Platforms, providing a copy of your NCAC copyright certificate or entering the certificate number is a mandatory part of filling in the app store metadata for publishing your game.
The requirement by Distribution Platforms for a NCAC copyright registration was introduced around 2013 during the peak period of China's mobile game industry growth, when many games being launched onto the market had elements of copyright infringement and sometimes even blatant piracy. Unscrupulous companies and individuals would crack/decompile/rip a popular game from another developer and then submit it to distribution platforms as their own, depriving the original IP holders of revenue and causing potential harm to the games reputation in the process. The NCAC copyright registration serves to provide a level of protection for game developers and is a relatively straight forward process to go through once you're familiar with it.
For local Chinese developers that own the IP rights for a game, the process involves submitting electronic as well as hard copies of the following information to the NCAC for review and approval:
Fill-out an electronic form providing information/meta-data for your game (game name, description, etc)
Provide a scanned copy of your company's proof of business registration
Provide segments of your game's source code (first 30 pages and last 30 pages).If the total source code for your game is less than 60 pages, you need to provide the entire source code as part of the registration.
Provide an instruction manual for your game (a simple written tutorial will typically suffice)
The above information is uploaded electronically to start the registration process, then needs to be printed out, with hard copies stamped with your company seal and then submitted to the NCAC for processing (screenshots above). Typically, your game's copyright registration will be processed within 30 business days, the output of which is the game's copyright registration certificate that looks like this.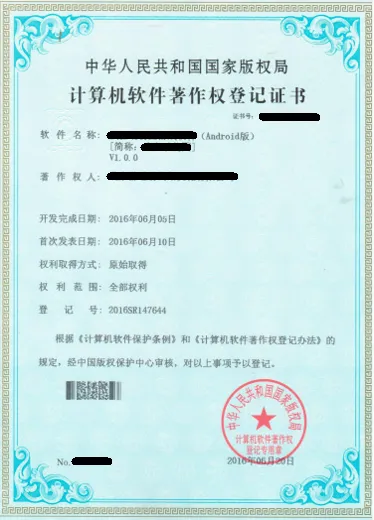 For non-Chinese games developers and publishers that have already obtained foreign copyright registration for their game, you can also provide proof of foreign copyright registration that is acceptable to the NCAC in order qualify for this process. Given that we are game publishers with an established presence in China, we typically go through the local process but we have known foreign games developers who have opted to pursue the NCAC copyright registration by providing proof of foreign copyright ownership documents.
To better understand the process involved in foreign copyright ownership documents with the NCAC, I interviewed Cam Rogers of Cam Rogers Legal, an Australian law firm specializing in the video game industry that works with some of the top Indie game developers in Australia. Below is an account from Cam outlining his experience with obtaining the requisite foreign copyright ownership documents for one their clients in Australia.
"To establish copyright ownership in a manner that is acceptable to the Chinese government, there are three distinct steps. Firstly, there is the notarization of documents validating the developer's good standing (legally registered) in Australia as well as a statement sworn under oath from myself (their solicitor) that the developer owns and controls the requisite rights for the game. The second step involves scheduling an appointment with the Australian Department of Foreign Affairs and trade (DFAT) so that they can further verify the notarized documents in order to satisfy the requirements of the Chinese government. The final step involves taking the notarized and DFAT verified documents to the Chinese Consulate in Australia, where the consulate files a copy of these documents and the originals can then be sent to our client's Chinese publishers, who in turn will file theses original documents in China".
Based on his experience, Cam states that, "This three-step process can take weeks or even months, as the notary and DFAT need to be booked in advance. It is also costly, as each step incurs a hard cost, as well as the cost for the time of a solicitor."
If you are a foreign games developer and you do not have or cannot obtain the pre-requisite foreign copyright registration for your game, you can work with a local publisher that you trust to help you go through the local process. Be aware however that you'll effectively need to grant the copyright for your game in China to the local publisher in order for this to happen so it's important that you choose a publisher that you trust. You should also request that the publisher assign the rights back to you via a separate agreement to provide you with some level of additional protection for your game's copyright.
Obtaining registration approval for your game with the Chinese Ministry of Culture
Similar to the copyright registration process outlined above, the registration process with the MoC (Ministry of Culture) is a mandatory requirement prior to launching your game on Chinese games distribution platforms and app stores. The MoC registration takes place in 2 parts, both of which can be completed electronically. The first part of which requires you to submit the following information for your game:
Provide a description of your game's content and overall mechanics including a summary of the games' storyline, background, theme, etc.
Provide the copyright registration certificate issued by the NCAC.The process for obtaining this is outlined above in this article.
Provide a scanned copy of your company's proof of business registration
If you are publishing someone else's game, you will need to provide a copy of the publishing contract or authorization letter from the IP owner.
Provide a self-declaration report declaring that the contents of your game does not violate any of the laws and regulations governing the operation of games in China.
Provide an authorization letter appointing a specific individual contact person (typically an employee) to submit the application on your company's behalf.
Most of the information outlined above is quite straight forward but it's important to note that you'll want to have someone that has a good understanding of the latest guidelines and regulations for China's games industry to prepare the material required for steps #1 and #5 above.
The second part of the MoC registration requires that the developer/publisher work together with each of the Distribution Platforms that you are launching your game on to jointly submit additional information including:
Provide an end user agreement from the Distribution Platform partner.
Provide a copy of the authorization letter from the game developer/publisher to the Distribution Platform partner authorizing the distribution of your game on their platform.
Provide a self-declaration report prepared by the Distribution Platform partner declaring that the contents of your game does not violate any of the laws and regulations governing the operation of games in China.
Provide an authorization letter appointing a specific individual contact person (typically an employee) to submit the application on your company's behalf.
As you have probably surmised by now, the MoC registration serves as more of a self-governing mechanic which both reminds and reinforces to the game developer/publisher as well as the games distribution platforms/app stores that they are responsible for being aware of and complying with relevant Chinese laws and regulations governing the games industry in China. Once all the relevant documents are submitted electronically, you will be provided with a URL and compliance logo that needs to be displayed on the games website and any other points of download for the games (ie. The download page for the game on each of the Distribution Platforms).
Obtaining publication authorization for your game with the SAPPRFT
The SAPPRFT's regulations governing mobile games publication in China went into effect on July 1st, 2016 and are by far the most comprehensive set of regulations governing mobile games introduced to date. Many aspects of these new regulations governing mobile games have long been in effect for the governance of PC and online games so in effect, mobile game regulations in China are simply catching up to the level of regulation applied to their PC and online gaming peers.
If you have not already, I would recommend that you read "The challenge of publishing a mobile game in China" by ZhugeEX, as the article provides a great outline of the regulations at the time that they were introduced. Rather than duplicating a lot of the information the ZhugeEX has already provided, we'll instead be following a similar theme to the previous sections of the article, focusing on a more practical first-hand account of the process required to obtain SAPPRFT's publication approval and using our own experience with games that we publish in China as a guide.
The bar for obtaining SAPPRFT's publication approval is significantly higher than the NCAC's Copyright registration and the MoC registration processes previous outlined in terms of both the amount of materials that need to be prepared as well as the criteria governing the review and approval process. Before diving into the actual steps involved in applying for a game's SAPPRFT approval, there needs to be some additional background information that you'll need to know in order to put the application process into context.
Firstly, the publication of digital content in China is regulated by law and only licensed publishing entities are authorized to apply for publication approval of digital content. This content historically included books, magazines, comics, newspapers and now games. Most publishing entities that are licensed by the SAPPRFT originate from the more traditional industries of non-gaming content, though a small number of gaming focused companies have also applied for and obtained a publishing license. It is likely due to these roots in traditional book publishing that the resulting output for games receiving SAPPRFT approval is an ISBN (International Standard Book Number), an identifier traditionally used to uniquely identify each published book or book edition. The regulatory and financial requirements involved in becoming a licensed publishing entity are relatively high so most games companies in China will instead engage an existing publishing entity as an agent.
It is important to differentiate these publishing entities (hereafter referred to as "Licensed Publishing Entities") with traditional games publishers as they serve very different roles in the market and are governed by different regulatory requirements. Licensed Publishing Entities are governed by China's various "content publishing regulations" while games developers/publishers are governed by what's referred to as "game operator regulations", each of which require different kinds of licenses in China.
For the purposes of this article, it's safe to assume that the role of a Licensed Publishing Entities is to facilitate the process of obtaining SAPPRFT approval for a game and that they will not assume the traditional responsibilities of a "game operator" such as localizing, marketing and operating a game in the market. Due to the demand that SAPPRFT's regulation on mobile games has created, many Licensed Publishing Entities now offer their services to game developers for a fee and established a new line of business targeted at games developers.
Now that the relevant context has been set, let's take a look at the various stages involved in obtaining SAPPRFT approval for a game:
Find and engage a Licensed Publishing Entities to prepare and submit materials for SAPPRFT review.The list of required materials is quite extensive and if you are going to be preparing the material yourself, we would recommend doing so with someone that has a good understanding of the Chinese gaming regulatory landscape and fluency in the language.
Filing your copyright registration (obtained from NCAC) through the Licensed Publishing Entity to obtain a copyright registration filing approval document.This is required in subsequent steps during the submission to the SAPPRFT and typically takes less than 20 business days.
Submitting the game's materials through the Licensed Publishing Entity to the SAPPRFT's district bureau for preliminary vetting.This vetting process typically takes around 10 business days.
Submitting the game's materials through the Licensed Publishing Entity to the SAPPRFT's national bureau for detailed review and evaluation.This process typically takes 30-50 business days assuming that everything is in compliance, however with the number of games that are being submitted for detailed review by the SAPPRFT, a minimum of 50 business days appears to be the norm rather than the exception.
The next section covers the material that needs to be prepared and submitted to the SAPPRFT for a games review and approval. Note that the SAPPRFT has defined two different processes for games review and approval, namely the "Simplified process" and "Standard process". The materials required for submission are similar for both processes and the major difference based on our experience is that the simplified process typically has a much shorter review cycle. For convenience, I've included an excerpt below from ZhugeEX's original article that summarizes the requirements to qualify for the simplified process:
Game copyright must be owned by domestic (Chinese) individual or entity
Do not contain sensitive gameplay elements regarding politics, military, nationaility or religion
Have no storyline or very simple storyline
Are casual games like endless runners etc…
Unfortunately, most games (both Chinese and foreign) will not meet the criteria for the simplified process. For our own games that were submitted for SAPPRFT review, only one of the ten games submitted fit the criteria for the simplified process.
Once you have determine whether to apply through the simplified or standard process, below is a summary of top level items that need to be prepared for submitting a game to the SAPPRFT for review:
Company's business registration (10 hard copies).
The Game's copyright registration certificate issued by the NCAC (5 hard copies)
Detailed game instructions and documentation (3 hard copies)
Gameplay trailer video (2-5 minutes)
Game binary/installation file
Mobile phone (3 devices) and accompanying charge cards or redeem codes that can be used to purchase in game IAP (3 cards each with 150-200 Chinese Yuan worth of in-game currency).The SAPPRFT has also clarified that provision of actual mobile phone devices is NOT mandatory and you can opt to provide just an APK.Our experience however is that providing your own phones with pre-configured game set-ups and player accounts will likely provide the most efficient review experience for the SAPPRFT reviewers.
Imported game publishing agreement between the game developer and the Licensed Publishing Entity submitting the game for SAPPRFT approval (4 hard copies).The Licensed Publishing Entity that you work with can typically provide a template format for this agreement.
ICP (Internet Content Provider) license (5 hard copies).The ICP license is a prerequisite for any company that provides online content including hosting of a website in China.This can typically be provided either by the licensed publishing entity that you are working with or more appropriately by your Chinese publishing partner (if you have one) that will be operating the game in China.
Authorization letter or publishing agreement authorizing the licensed publishing entity to apply for SAPPRFT publishing approval (1 hard copy)
Copyright registration filing approval document (obtained from NCAC)
In-game screenshots (2 screenshots provided electronically).
As you can see, the list of materials that needs to be prepared for submission to the SAPPRFT is quite extensive. For a typical casual game submission (ie. Endless runner, match 3 game, etc), you can expect to submit around 130 printed pages of documentation in addition to other electronic submission materials, cell phones for testing, etc. Below is a screenshots of the printed materials that were prepared for one of our game submissions stacked in a vertical pile.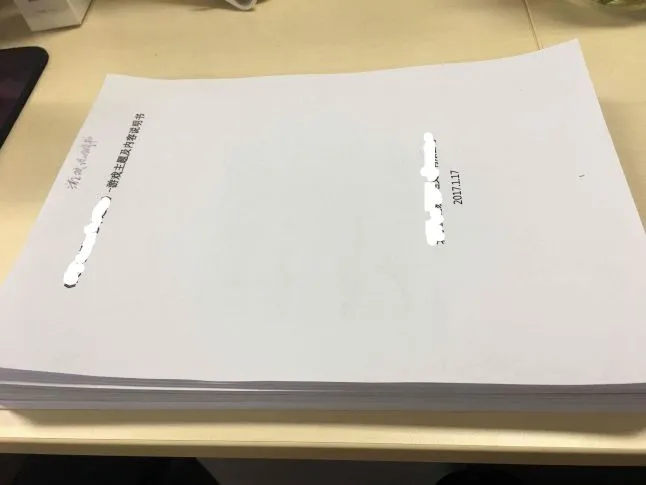 At the time that this article is written, we've submitted ten games through the SAPPRFT review process. Below is a quick summary outlining our experience of going through the SAPPRFT's approval process for the ten games that we submitted thus far:
9/10 games that we publish and operate did not qualify for the simplified process and were hence submitted via the SAPPRFT's standard process.

The materials for 8 of these games were submitted on August 5th, 2016.As of today, 6 of these games were approved in mid-January 2017 and have been issued ISBN identifiers by the SAPPRFT.All of the games submitted required at least one cycle of revisions to the games contents and the approximate duration from submission to approval for the 6 approved games was slightly over five months.The 9th game was submitted in mid-January so we're still fairly early on in the review cycle.
For the remaining 2 games that are still undergoing approval review, the SAPPRFT has provided multiple rounds of feedback requesting specific changes to the games and we're now in the process of implementing these changes.In our own experience, once the requested changes to the game have been made, the SAPPRFT review teams will typically respond within 2-3 weeks, either approving the requested changes or providing additional feedback on why the game has not yet been approved.

The last of the 10 games was a casual game with simple tap/hold controls that was submitted via the simplified approval process.The game materials were submitted to the SAPPRFT on October 14th, 2016 and we received the ISBN approval code on November 14th, 2016, exactly one month from the submission date with no requested changes from the SAPPRFT.
As is apparent from the above summary, the review cycle for the game submitted through the simplified process was quite a bit shorter than the review cycle for games undergoing the standard process. Part of the reason for this was also due to the fact that we had learned from the feedback of our other game submissions and had become more thorough in ensuring compliance of our game submissions. It is also important to note that the bulk of our games began submissions to the SAPPRFT during the peak period of the game review process where tens of thousands of backlogged games were awaiting review and approval. We are hoping that as the backlog of game approvals gets cleared, the review cycles for the standard process will also improve over time.
By now, you are probably wondering about the criteria used for by the SAPPRFT during the game review process. Unfortunately, we have not yet found a comprehensive set of review criteria that has been published and the high-level guidelines that have are currently available can be quite ambiguous for foreign games developers that do not necessarily have the right cultural context to interpret them. So rather than trying to write thesis explaining the detailed nuance and theory underlying each guideline, let me instead create a summary of the most important best practices that we have learned from our own submission experience:
General best practices when submitting your game for SAPPRFT approval
First and foremost, there can be absolutely no foreign language words or letters in your game.Every single letter, word and sentence should be localized into Simplified Chinese to ensure an optimal review cycle.Based on our own experience so far, there are NO EXCEPTIONS to this rule.Several of our games failed to pass a review cycle because as we had neglected to localize random pieces of bitmapped English words such as "combo", "top score", "HP", etc or the in-game leaderboards displayed player names that contained English characters.Based on our experience so far, there are NO EXCEPTIONS to this no foreign language character rule.
If your game contains voice overs, you'll either need to redo the voice acting in Chinese or alternatively add Simplified Chinese sub-titles whenever the voice overs are triggered.
All games submitted for review must display a "healthy gaming disclaimer" in a clear, concise and highly noticeable location.The "healthy gaming disclaimer" is standardized so you can just copy and paste this into the start-up splash screen of your game.All games will require this with no exception.Here's an example screenshot of what the "healthy gaming disclaimer" looks like inside of one of our games.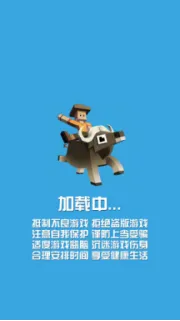 Games that have a storyline and theme, especially games that are heavy on narrative should steer away from any content topics that are political, military, war, nationalistic, violent, sexual, illegal or religious in nature, especially when these topics relate to real-world issues (vs fantasty/sci-fi and other make believe game worlds).Games that fall into this category will likely undergo multiple rounds of review feedback and modifications where SAPPRFT reviewers will typically request specific changes to the game's narrative.As an example, one of the games that we submitted was a first person shooter (sniper game) in which the player played the role of an assassin tasked with taking out bad guys.The SAPPRFT reviewers came back with some very specific change requirements asking us to make modifications to the following aspects of the game:

The storyline and background of the game needs to be modified to not take place in any areas of mainland China, Hong Kong, Macau or Taiwan.
The background narrative for the main character needs to be changed.The main character should not be an assassin, we would suggest that a law enforcement office or military personnel being more appropriate.
The mission objective narratives within the game should be changed to exclude words such as assassinate and kill.
The graphic depictions of violence within the game should all be changed.This point was in reference to the blood and headshot animations that were part of the game, we're now in the process of making modifications to the in-game animated violence effects to make them less life-like.

Games that utilize what is known as "gacha" or randomized loot drop mechanics that can be purchased with real currency will likely attract additional scrutiny during the review process and will likely require multiple rounds of feedback and modification.Recently, the Ministry of Culture separately published additional regulations governing the use of randomized loot drop mechanics inside of games and requiring game developers to clearly publish the drop rates of items obtained using these mechanics.As an example, one of the games that we submitted contained a feature whereby a player could pay to refresh the list of missions that they can perform in game.The actual mission granted to the player is randomized with each refresh so there is no guarantee that they'll get a specific mission.Feedback from the reviewer suggested that we either change the mechanic to remove the random aspect of the mission refresh or put a daily cap limit on how many times a player can purchase a mission refresh.
All games distributed in China are required to incorporate the latest approved profanity and key-word filter databases.In our experience, every game will be tested for key-word filter compliance so make sure that your game incorporates the latest approved key word filter databases which are readily available in China.
The above best practices are by no means comprehensive but are just some of the more prevalent "gotchas" that you need to be aware of when submitting your game for approval.
In Conclusion
With the growth and maturity of the mobile games industry in China, government regulation of mobile games is quickly catching up to the standards that have governed PC and online games for many years. Mobile games developers and publishers will need to quickly equip themselves with the right knowledge and infrastructure foundations as well as develop potential new partnerships in order to comply, adapt and thrive under this new era of enhanced regulatory scrutiny.
Although the new regulatory requirements can seem daunting at first, developers and publishers such as ourselves are quickly learning to navigate through the process in ever more efficient ways. With the China mobile gaming market representing a significant growth opportunity for game developers world-wide, we hope that by disseminating the knowledge that we have learned will help encourage more game developers to bring their games to China, tapping into the growth of the world's largest mobile games market.
For those of you that would like to learn more about games publishing and related regulations in China, feel free to reach out to us via email at [email protected].com
---
About Yodo1
Yodo1 is a leading publisher and co-producer of smash hit indie games including the critically acclaimed Crossy Road, Ski Safari and Rodeo Stampede. We are dedicated to bringing great games to a massive worldwide audiences without compromising their indie spirit. Founded and led by veterans from Microsoft, Disney Interactive, Sony, Electronic Arts and Activision, Yodo1 combines this industry background with its deep experience with Free to Play gaming markets to help indie developers create successful games that are loved around the world. For more information, please visit www.yodo1.com">www.yodo1.com or contact us at [email protected]