The commercial life of Threes has been a turbulent one. Despite doing well as a paid app, since release last year it's been shadowed by its own bastard offspring, the wildly successful, and completely free, 2048. In a lot of ways it's a testament to the potential of either payment model, as well as the rampant opportunism that defines so much of the app store.
But now, the team at Sirvo have created a free version of Threes. It's ad-supported and completely bereft of in-app purchases save for the option to upgrade to the paid version. The first question I ask Asher Vollmer, Threes' designer, is whether he thinks the opportunity for Threes' success is still there so long after its initial release.
"Obviously the timing isn't ideal," he says. "In a perfect world, I'd go back and release it at the same time as the paid version. But Threes did super well, it was really accessible, and it was really apparent that anyone who picked it up could have a good time with it." That makes the free version a bit of a no-brainer. But there were considerations Vollmer and his team needed to take into account before they just threw it up for free.
Chief among them was finding the right model. "The free version of an app doesn't need to feel cheap; those who play it also want a super good experience," says Vollmer. "It took us until GDC of this year to decide what the nicest possible experience for the free app could be." The decision was to go with a model supported entirely by video adverts. Each time you watch one, you earn credits that let you play a round of Threes. It segregates ads from play, which Vollmer felt was very important.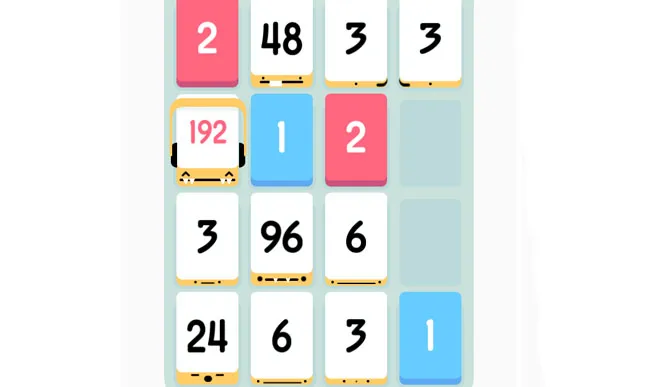 "I experimented with throwing a banner on the bottom," says Vollmer. "Drop7 by Zynga has banner ads at the bottom, and it's just the worst experience, because they have the cheap banners on there that try to trick you into clicking on them. So I actually ended up disabling Cell Beta on Drop7 so that I wouldn't see them." Volmer feels that the banner ads created an antagonistic relationship between him as a player and the developer who he was supposed to be supporting.
"I think a lot of free games teach the players not to respect the developers, basically," he says. "If the player finds a way to get more for their time, they will. I'm not into that at all, I want it to be a positive relationship. I put all this language in the game along the lines of 'Hey, you're doing this to support us.' Above the play count and the watch button, the screen is actually titled 'Support Us', so it's very clear what's happening. This is not a one-way street."
Vollmer believes that his approach also gives the player a lot of the control over when and how often they need to engage with ads. As each viewing earns you credits that get accumulated, you can watch a bunch and then not have to watch any more for a longer period of time. "Offline play is very important to me, because I want people to play on the subway and places without Internet. So the way we've set it up is like, 'Hey, if you're going on the subway, watch a few ads before you go so you can play underground.'"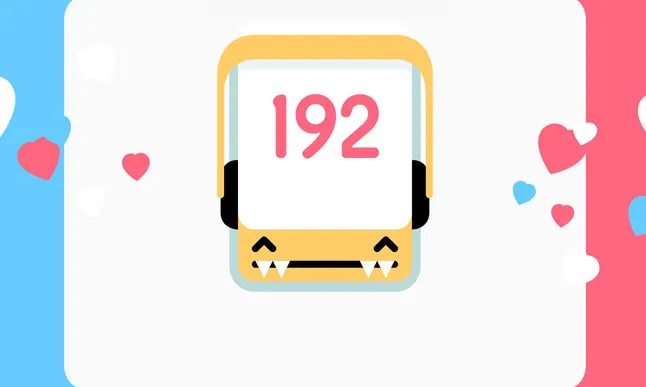 The second reason that Vollmer has waited so long to release the free version is a little more unique to Threes, and it's the elephant in the room that shades any conversation you have with him about the game. "One of the reasons we delayed release of a free-to-play version was that, for better or worse, we didn't want to compete head to head with 2048, because it was such a huge phenomenon." That doesn't necessarily mean that he isn't able to find a silver lining in the popularity that this knockoff of his game achieved. "Basically, what 2048 did for me is expose the potential for Threes, and the potential audience, and how big it could be. It didn't force our hand or anything, but 2048 actually encouraged us to go free-to-play."
And now that that wave of popularity has passed for that Threes' imitation, there's space for the original game to truly thrive in its free iteration. There are a lot of things going for it; it's a more complex game than 2048, its ad model is far more honest with its players, and its production values are far higher. And so far, the feedback has been very positive.
"It's been amazing," says Vollmer. "There have been so many people, especially mobile-savvy players, who have been saying that it's a super respectful model, and they are really happy with it." This encourages Vollmer to believe that going this route is going to pay off in the long run.
"I would like [mobile game development] to get nicer and less antagonistic," he says. "The incredibly positive response that we've received makes it very clear that players are aware of how terrible most of these models are, even if they still generates a lot of money for a lot of people. Players are now becoming more educated about how bad that could be. The more we pursue player positive revenue models, the more people will be happy to engage with it, and the better it will be for the industry as a whole."