Sometimes I feel like celebrity food writer Anthony Bourdain traveling to Parts Unknown, but instead of looking for exotic and bizarre foods, I'm in search of innovative new kids apps for Fingerprint Play.
Last month I traveled to Southeast Asia. The mobile learning market there was $2.6B last year, projected to grow to $6.8B by 2017 according to Ambient Insights. My first stop was Malaysia, where I attended Astro Go Innovate, a first of its kind combining a Hackathon, Game Developers Conference and Innovation Showcase.
The trip from San Francisco is over 24 hours from SFO to Hong Kong then Singapore onto Kuala Lumpur. The country shares land borders with Thailand, Indonesia and Brunei, and is a few hours to Singapore by train or bus. It's a true melting pot country with Malays, Indians, and Chinese. Friendly people and an amazing variety of food. The largest city is Kuala Lumpur, home of the Petronas Towers, the tallest twin buildings in the world. They overlook lush rainforests and gorgeous sandy beaches on the South China Sea.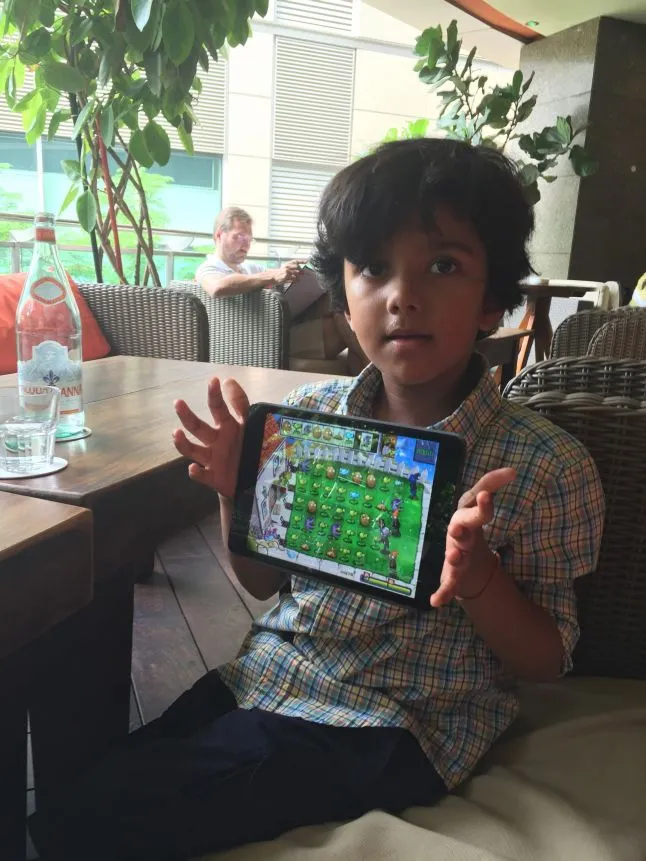 There are 9 million children in Malaysia under 14 years old. Parents are education focused, investing in a range of supplemental learning services. Mobile education is a rapidly expanding category, with a 50%+ growth rate projected by 2018 (Ambient Insights 2013). The Astro Go Innovate brought together more than 300 Developers, Hackers, Investors, and Educators from Malaysia. I had a great time meeting dozens of young developers building some truly innovative games targeted at children.
One of my favorites was Wigu Games, creator of Doctor Life and coming soon Dog Life and Chef Life. Doctor Life is a high production value app featuring challenging educational simulation and time management where kids can learn what it takes to be a doctor. I was also able to meet professors from KDU University College, who are running a program to establish Malaysia as a leading game development center in Asia. More than 30 student developers showcased their learning games, including the poorly named, but charming Fat Chicks puzzle game.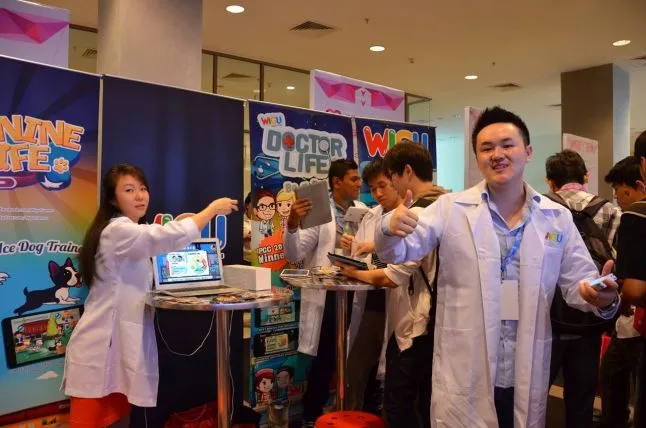 After the event Astro hosted a banquet at an incredible place called Cyberjaya. The highlight of the night was explaining all the details of Game of Thrones to my tablemates since censorship reduces the average episode from 60 to 38 minutes.
Next up was a harrowing flight on Malaysia Air in a thunderstorm to Singapore, a country with about 1M kids under 12 and one of the most learning forward countries in the world. With a highly educated work force, there are more than 50 game developers located in the country as well as satellite offices of big video game companies. We work with Samsung in this region, operating the subscription learning service, KidsTime.
There was a lot to see in Singapore with developer emphasis on Math and Language learning. My favorite meeting was with Teemu, a Finnish guy living in Singapore representing SkillPixels. They've developed a line of learning games branded SmartKid that recognizes and adjusts to a child's strengths and weaknesses so the child is prepared for future challenges. The game has three years' worth of curriculum-based math exercises--complete preschool as well as1st and 2nd grade math. I was also intrigued by BeachHouse Kids, a film company focused on developing linear content and learning games based on the world's greatest travel and geography footage.
Early learning is a major focus in Singapore. I visited the Mindchamps Pre-school, one of the leading premier private schools in Singapore. The teachers undergo more than 200 hours of specialized training and promise to help kids become champion learners of the future. The program seems a bit structured for American tastes, but the kids seem to be having a great time learning a range of subjects from English to Music to Tumbling.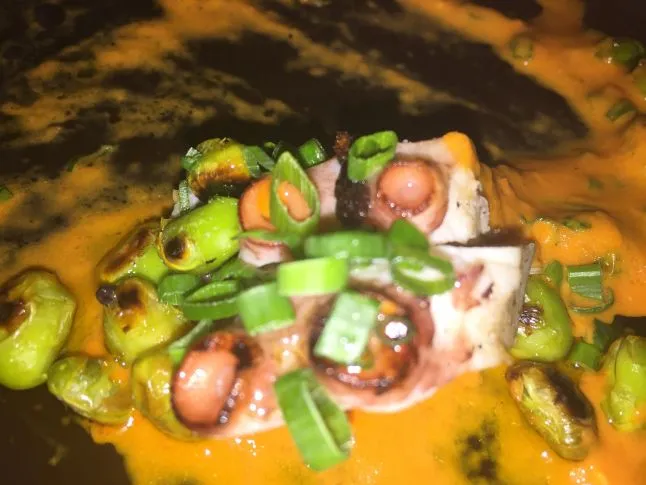 All told, I met more than a dozen amazing developers on the trip. The global passion for kids and learning is pretty inspiring! Like Anthony Bourdain, I also ate a lot of bizarre food, forsaking the Paleo Diet for the "traveling SE Asia, just eat it Diet" including Donkey Bacon, Roti Prata (Indian French Toast), and Crispy Pigs Ears. I definitely found the best Learning App(etite)!
If you're interested in discussing global app developers, contact me at [email protected] or twitter @nancymacintyre.