Cities: Skylines just broke 1 million sales, which is no mean feat for a full-priced city-builder on the PC. It's a game that deserves the success, and one that hit the market in a place that's been somewhat of a vacuum over the past half decade. 2013's SimCity was, for all intents and purposes, a flop, and since then there's been a hunger for the pleasant construction of a city, seeing citizens politely collide with one another in a systems-driven simulation that grows increasingly complex as you add streets and avenues.
But that desire isn't the only reason Skylines has been successful. A big portion of that success has to be laid at the feet of the game's thriving modding scene, both in how easy the game's developers, Colossal Order, have made it to mod Skylines, and also how easy it is to add those mods into your game, through a seamless integration of Steam's Workshop.
With such a success on their hands, I was curious exactly how the decision to so thoroughly support modding was made, as it's something that we're seeing less and less of as time goes by, with developers and publishers tightening their hold on what content can be released when. Monetisation of small portions of assets and systems is what DLC has come to mean in a lot of cases, and allowing players to make their own and give them away for free is, to a cynical person, going to hurt that bottom line.
"The decision happened really early in the project," says Damien Morello, a Graphics and Gameplay Programmer at Colossal Order who's closest to the development of the modding tools. "Pretty much at the same time as when we discussed with paradox what the game was going to be, modding was considered from the beginning. We started to actively work on it two months after the project started, and we tried to design the systems so that we would be able to integrate the workshop with them quite easily."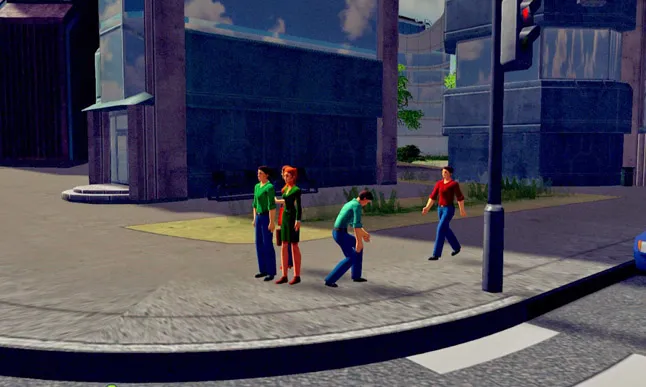 Colossal Order had previously made the Cities in Motion games, complex traffic and transport simulations, and while they have been modded, the support for modding was minor compared to what the developer has done with Skylines. Was it ever considered a risk?
"In the eyes of Paradox, modding was always something that they really wanted." Morello tells me. "We loved the idea, but we were a little worried about how much effort people were really willing to put the effort into adding something to the game." But at some point, inertia starts to take over, and once they had enough people playing the game, enough people started making things for it too, and one fed the other.
"Modding was considered from the beginning. We started to actively work on it two months after the project started."
Cities: Skylines' success isn't purely one of the right kind of game at the right kind of time. While it's undeniable that there's demand for a citybuilder at the moment, a demand that Skylines definitely met with confidence and aplomb, it was the heritage of Cities in Motion that has kept it so consistently popular. Building on the traffic model (as we learn about in our Design Deep Dive on the subject), as well as the other systems, was a chief priority for Colossal Order, and one that worked in the favour of the modding scene.
"The systems we built were first designed without considering the modding scene. They were built purely to be as robust as possible, so we could build on them in the future. As there's so much more that can be done with the game, we wanted base systems that were reliable and allowed us to build on them in the future." What this meant, though, was that those very systems that made development easier also enabled the modding scene to slot their creations into the game seamlessly and with the minimum of disruption to the experience.
What's perhaps most interesting is the direction that modding has gone. At first it was primarily focused on expanding the available buildings to the player base, offering more raw content so that there was more variety in the cities that you build. But as time has gone on, the mods have become more ambitious and more wildly deviant from the original game. There are mods where you wander around the city in first person, and another which is essentially a flight simulator, circling the city that you've built.
"Seeing how this is currently going, the building and assets scene is very popular, and there's also a tonne of really cool mods," Morello tells me. "but some have a lot of difficulty modifying the very very basics of the game. That makes sense, because these systems are interdependent, and it's very easy to break something. So our focus right now is expanding the possibilities of the modding API. For example allowing easier changes to the base systems, which will also preserve the save-game, reducing the chances of something breaking when we introduce an update."
"Our focus right now is expanding the possibilities of the modding API. For example allowing easier changes to the base systems."
This is where Skylines starts to move away from other games with a thriving modding scene; if you look at Skyrim, for example, which has an incredibly popular suite of mods available for it, Bethesda are somewhat hamstrung when it comes to developing with them in mind, as they have to at least make gestures towards console parity.
But for Colossal Order, there is only one version of Skylines, and it's the PC version. And in the current culture of post-release development, that means that they can be conscious of that moving forward.
"Working on the systems is a bit of a higher focus right now than working on the content itself," I ask Morello whether they're able to, as a developer, take advantage of the wealth of assets provided by the modding scene. "In the long term the focus with big updates will mostly be on big systems and things that can't be easily implemented by a modder, or things that, even if they could be implemented, would be extremely time-consuming, and could not be integrated as flawlessly as we could do it."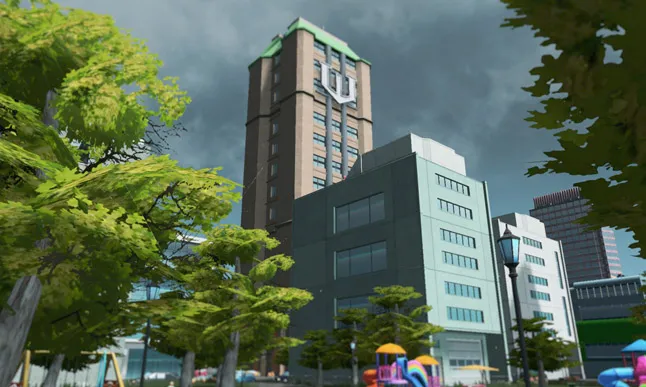 As we've seen with games like Minecraft, if you open up your game enough, the mods that people will make will fundamentally change the experience of the game. And while this is something that's starting to happen with Cities: Skylines, it's something that Colossal Games wants to enable more of.
"We use the Unity engine in Cities: Skylines, which is not heavily designed for modding. It's an excellent engine when you work with the editor, but in our case we don't want the editor to cause problems for the people creating mods, so we abstracted everything that can be modded and took it away from the Unity engine itself."
"In the long term the focus with big updates will mostly be on big systems and things that can't be easily implemented by a modder."
That's not to say that walling off certain things as 'moddable' and others as not is a super effective strategy when it comes to players tinkering with your game. Within a few days modders had hacked access to systems that Morello thought would take them a month. It wasn't necessarily a bad thing, but it meant that modders were playing around with systems that weren't as stable as Colossal Order would have liked, and creating mods that did far more than the developer had anticipated.
While it's not exactly a novel occurrence for modders to be aggressively successful at getting access to the base-systems of a game – even one not designed for modding – Skylines has started setting a few precedents. The most notable of these is Bryan Shannon, a 3D artist who previously worked on the maligned 2013 SimCity, making buildings and other assets. He's now creating buildings and assets for Skylines, putting them up on Steam's Workshop and letting players toss them into their game. His buildings have been so popular, in fact, that he's started a Patreon so that Skylines players can help support him in making more.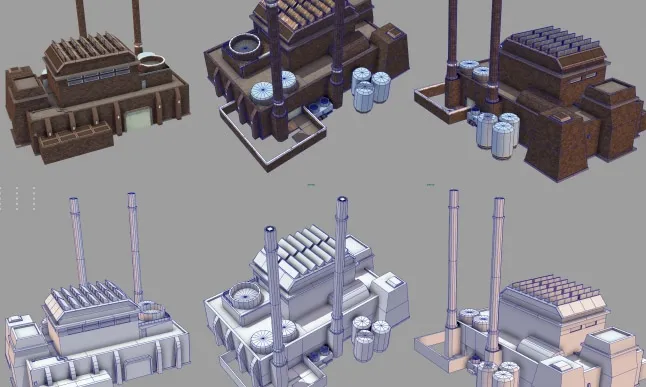 I asked Morello what Colossal Order's thoughts were on a community member monetising their mods: "As a developer we can't directly plan for or support every kind of modding, but when you're putting assets on the Workshop for free, it's perfectly understandable that when someone is spending a lot of their time making very high quality assets for the game, they would want to get some money out of it. So we completely understand why, and I don't personally think it's a very bad idea, it's just something that's very specific to the player: are they willing to pay for something on top of the cost of the game?
"I don't see any problems with that, but I don't know how the community would react if everyone started doing the same. I'm not sure if modding would be as successful if everything had to be paid for, even if it was a very small amount. We'll see in the future where it goes. I think the core idea is not bad, to ask for a little money if the quality is really good."
Which, it seems, is the direction things are starting to move. One of the reasons modding has become more difficult over the past few years is that publishers and developers have been more aggressive in post-release content, and having a whole range of content available for free is understandably going to impact whether people want to pony up for DLC. But if a publisher could integrate modding into their DLC marketplace, such as how Valve has done with its free to play titles such as Dota 2 and CS:GO, we could certainly see a resurgence of modding in AAA games.