"Let's have a game that, in fact, will fundamentally help us change new categories. HoloLens was very much in the works then, and we knew it."
- Satya Nadella, CEO, Microsoft
In a new interview with the New York Times, Microsoft CEO Satya Nadella admits that part of the appeal of buying Mojang -- and getting the company's hands on Minecraft -- was to create a killer app for its forthcoming HoloLens augmented reality glasses.
According to the NYT, Nadella said that HoloLens was a big reason for buying Mojang.
The new glasses -- which Gamasutra got a demo of at the Build conference, which Microsoft is holding in San Francisco this week -- overlay images of computer graphics on reality. Microsoft has used images of Minecraft (such as the one below) since it first unveiled the HoloLens project, but only today did it come to light that the company saw the $2.5 billion acquisition of the mega-popular game as fodder for its new-fangled display technology.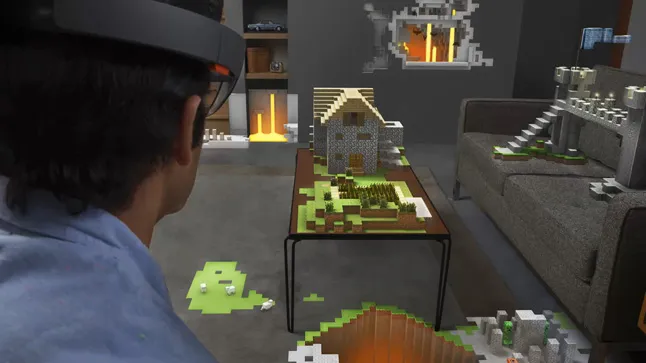 In the full interview, Nadella and other Microsoft execs go into greater detail on the forthcoming product, which is expected to be available sometime after its new OS, Windows 10, is released later this year.
Still hungry for HoloLens? Read Gamasutra's in-depth, developer-oriented hands-on fresh from the Build conference.