Part 2
Below is the transcript of the interview content. Click here to listen. Enjoy!
Michelle: Hi everyone, welcome back to LocaLAIze This!, a podcast for the videogame community, in which we interview experts on hot topics in game localization and global game publishing. My name is Michelle Zhao, Managing Director for Greater China here at LAI Global Game Services.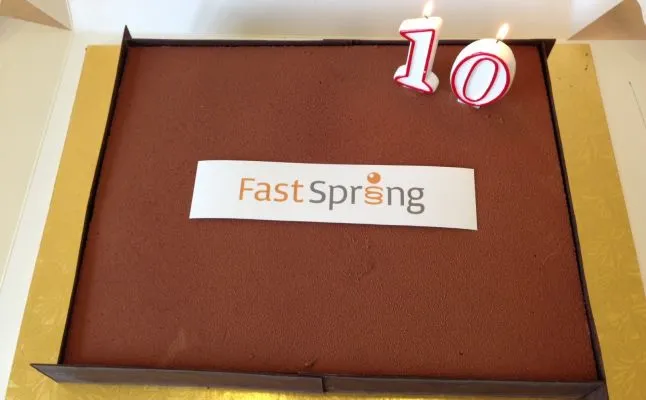 Michelle: In the 1st part of this edition, we talked about global payment systems for video games, including its localization, challengages, tips and solutions with our guest, Michael Johnson, Director of Marketing & Business Development for FastSpring. In the second part of the episode today, we are going to discuss a little more about how you could uterlize global e-commerce platform to increase your game sale.
Michael, thanks again for joining us today.
Michael: Hi Michelle, thanks for having me!
1. Michelle: For our game developer audience-- Based on your experience, do you know which markets are most willing to spend money through e-commerce platforms in the video game industry?
Michael: Well, the US, Europe and APAC are definitely the largest markets; these are by markets we think all companies should potentially target. But, to get into more of the specifics of that question, it depends on the nature of the game - there is a big difference between MMOGs, Casual Games, Serious Games, etc. Out of all the games played online we know that puzzle, board game, trivia, and card games make up 34% of the total global market. Action, sports, strategy, and role-playing make up another 26%. Casual and social games make up about 19%, and a few other categories make up the rest. The key question is, where is the most profitable market for your particular type of game. After we talk with the client and figure out their goals in terms of expansion, we take a look at their games and determine which of the larger markets makes sense to target first and that's where knowing which types of games do better in certain markets comes into play. It all depends on the client goals and their particular game type.


2. Michelle: Which currencies does FastSpring support?
Michael: We support more than 19 different currencies, all the major currencies like the Japanese Yen, the Chinese Yuan, Australian Dollar, the Euro, and of course the US Dollar. And we are adding to that list of supported currencies every day.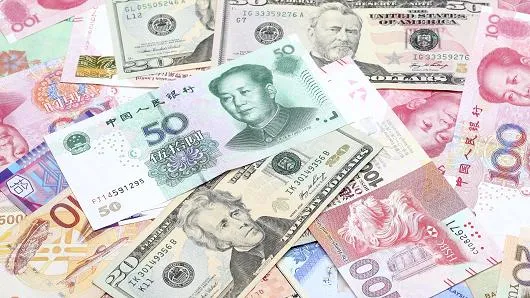 3 Michelle: What gaming platforms do you support now?
Michael: Our platform is geared for online games (typically subscription-style games), as well as games that run in Windows, downloadable Mac games, games written and sold for Android, and also games for iOS. So, we cover a lot of ground here, for monetizing video games globally.


4. Michelle: How does an e-commerce platform help video game companies increase their revenue worldwide, aside from the basic currency and platform support?

Michael: Well, without e-commerce platform, you couldn't really sell overseas or anywhere online. And a good platform will come equipped with a verity of tools you can use to customize for your specific type of store. So those tools are what you use to increase revenue worldwide. One of the biggest tools would be to have many payment methods, so you can reach as many global markets as possible. For us specifically, we help the client figure out which individual tools or which combination of tools makes sense to their specific game. Once a company is set up with us, we take a look at their games and their current order pages.
The first thing we do is to make sure the specific store design is optimized to attract and convert the maximum amount of customers. So, product branding is important here, and by product branding, I mean, making sure that there is a cohesive visual theme for all important pages associated with the game-- From the game's main website, to the game's app store page, and everything in between. In this industry, the game itself is the product, along with all digital media associated with it. So, it is very important that all the digital media is branded together as a whole entity, including the digital store where customers will come to purchase or download the game.
5. Michelle: Absolutely! We know in the videogame industry, the user acquisition, conversion and retention process could be very tedious, tricky or even expensive, so branding plays a very, very important role here, and making sure you find the right solution for your digital storefront is very important as well.
Michael: Sure. Second, we take a look at which couponing tools make the most sense, things like: cross-sells, up-sells, the name-your-own price tool, or other add-ons that customers (who typical buy a certain type of game) would be interested in.
6. Michelle: Well, that's smart. Who doesn't like coupons?!
Michael: We can also check order pages and make sure they're optimized to get the best results on search engines like Google, Bing, or Yahoo.
Another thing we like to do is to take a look at the price points for games to make sure the price is right for a particular market the company wants to enter. We want to find that sweet spot that consumers are willing to pay, not too low but also not too high, so we have testing environments where clients can test which pricing strategy makes the most sense.
7. Michelle: Yes, gamers from different regions have different incomes, use different currencies and prefer their own payment methods. A well-localized game must be equipped with locale-targeted monetization and pricing strategy. For example, we know for a fact that in China, Alipay, QQ coins and WeChat purchases are very popular besides paying through three big mobile phone carriers. Studies show that including culturalized elements could also increase in-game purchases, sales, in f2p games. For example, in China there are items sold for 88 cents, versus in America, some items are sold for 99 cents.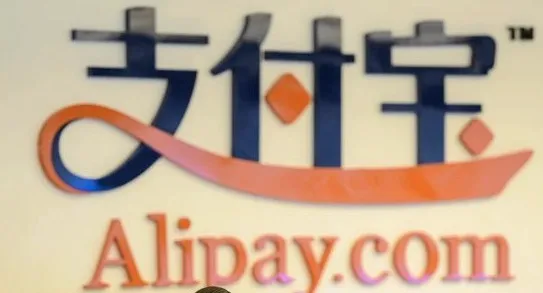 Michael: There are other things that take place behind the scenes every time a transaction takes place and all these things help our clients increase revenue as well.
One is multiple merchant accounts and an intelligent payment routing infrastructure. This allows for maximum credit card acceptance rates while still effectively managing fraud risks. Having multiple merchant accounts helps sales a lot because the payment is routed to the gateway with the highest chance of succeeding, so that catches a lot of sales that otherwise would have been lost.
We also host the deliverables for our clients. Doing so eliminates their support or bandwidth expenses, this doesn't really increase sales per se, but helps our clients save money that would have been spent if they used a solution that charged extra fee for file hosting. So our clients margin per game are on average larger because of this, and their lives are a tad less complicated.

FastSpring's cart-abandonment tools are awesome, so if anyone listening is comparing solutions this is a great tool to have. It allows you to capture certain customer data if they abandon the checkout process. You can then followup up with that customer via an automated email function and offer things like a discount, or something similar, if they complete the purchase.

And sometimes a client will start by simply selling their game on their website but it'll be a game where users like to try it before they buy it. At times we will recommend that a client think about letting customers play the game for free, fall in love with it, but in order to get to the next level, for example, the customer will have to do an in-app purchase via our embedded SDK, and purchase level-by-level or buy the entire game before they play on. So we can do things like F2P trails that expire after a designated time period.
So we like to look at the big picture, when it comes to increase the client revenue globally. A good platform will also come with great reporting tools, so you can measure the effectiveness of your store and keep track of your growth. So this is how we and our platform can be used to increase revenue from a global prospective.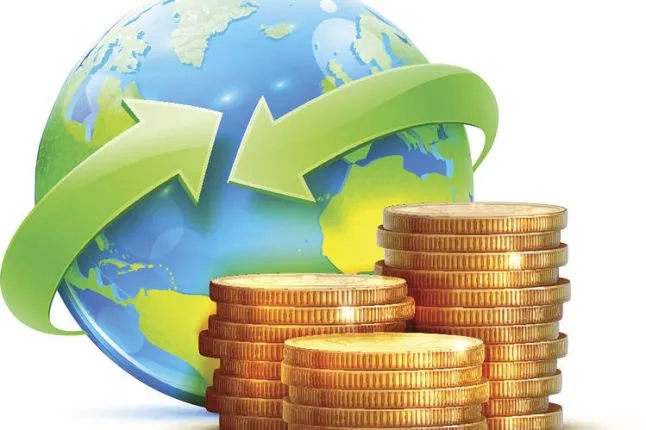 8. Michelle: Can you give us an example of how a game developer would see revenue increases by following these steps and taking the right approach to market their game globally?
Michael: We literally sell thousands of different game products and tens of thousands of other digital assets so there are numerous examples, rather than trying to dive into a single example let me point out what our clients experience most often. What we see is that a new Client who is selling only in one currency, USD for example, and only with the most common US payment methods will see a 5-25% lift simply by turning on global payment methods and currencies (which is free to do on our platform). And by taking advantage of our optimized order forms, which use geo-IP services to automatically preset themselves in the appropriate language and currency for the consumer in any area of the world. By going that we can increase a number of orders online. In addition to these two things, making sure the correct tools that we talked about a minute ago, are utilized and structured appropriately adds to that 5-25% revenue increase as well.
Our clients like us because we are a full service solution. We have all the tools necessary, and the customer support to enable and empower companies to enter into new markets and expand their product footprint. And it's crucial that our clients stay focused on their products and not become distracted or have to worry about the hassles of e-commerce. We are super passionate about empowering people and companies to sell easily online. So finding an easy solution, and one that offers you everything you need to be crazy successful in your business, it's crucial.
Michelle: Definitely!
Well thank you, Michael for a very informative discussion. Global e-commerce will only continue to become more and more vital as the world markets become more and more interconnected, so its great to hear some expert advice about the state of the industry right now, and how it can help growing businesses bloom and thrive.
Michael: You're welcome, Michelle! It was great to be here and discuss these thing. So thanks so much for having me! I really enjoyed it.
Michelle: It's been a pleasure to have you!
Back to our listeners, Thanks for listening to the latest episode of LocaLAIze This! With our guest, Michael Johnson from FastSpring. If you have any questions, feel free to contact Michael directly at [email protected]spring.com. You can also check out the FastSpring.com website to get a feel for the company's presence. And as always, if you have comments, suggestions or questions for us here at LAI Global Game Services, please feel free to e-mail us at [email protected] or, you can even tweet us at LanguageAutoInc.