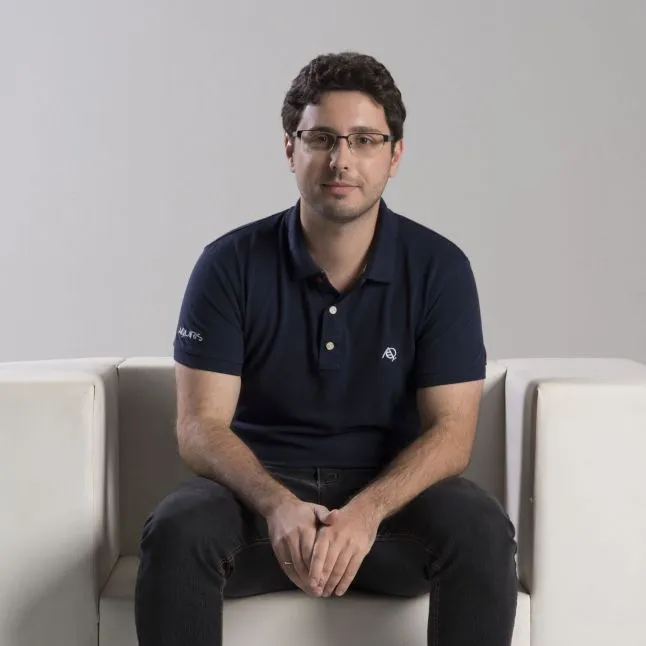 My name is Mauricio Longoni, and I'm one of the co-founders of Aquiris Game Studio.
In the beginning, Aquiris' "bread and butter" was making casual games. You may think that casual games are less relevant, but this is far from the truth: It just so happens that casual games and advergames formed the foundation of the Brazilian game industry, which began in the late 1990s. If you were a game developer, making games for ad agencies kept the lights on and put food on the table.
Casual games also have extremely short production cycles, which allowed us to quickly accumulate tons of real-life experience and helped Aquiris grow at warp speed. Yes, we built our "house" on casual games that ran on browsers all the way back to 2007—well before both Google Chrome and the Unity Web Player. It was the "dark ages" of in-browser gaming, but we made the best of it.
Our strategy was to push Adobe Flash to its limits and leverage our love for 8-bit and 16-bit classics like Super Mario Bros and Sonic The Hedgehog to set Aquiris apart from other domestic studios. Soon enough, we were delivering web-based advergames that blew the doors off the competition and ended up even making an impression internationally. We were the first company to use the Unity web player commercially in Brazil -- and a few years later, we took the first steps toward AAA development with Ballistic, a multiplayer FPS that ran on modern browsers. More recently, we've had the opportunity of working with Cartoon Network on several titles—which has been incredible.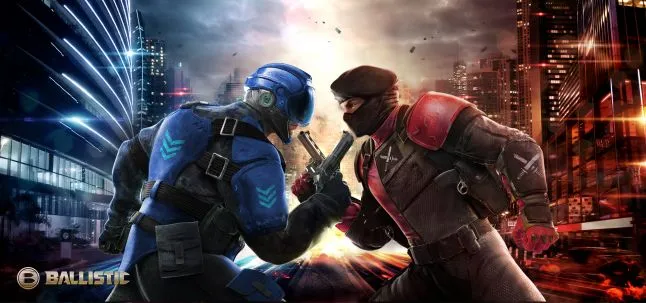 Ballistic, our first original IP
I confess: We want to be the best damn studio in Latin America. Número Um. Period. We may not know what the future holds for Aquiris, but we already bought our tickets—and we're on our way :)
Working with Cartoon Network on Regular Show: The Great Prank War
We met the Cartoon Network for the first time at Unite back in 2010. From that first handshake, we ended up working together on not one but three arena-style games—one set in the Ben 10 universe, another one based on Generator Rex, and the third based on Young Justice. We have also created other games for them—including larger projects such as the soccer-themed Copa Toon and our most recent title, Regular Show: The Great Prank War—a tower defense game.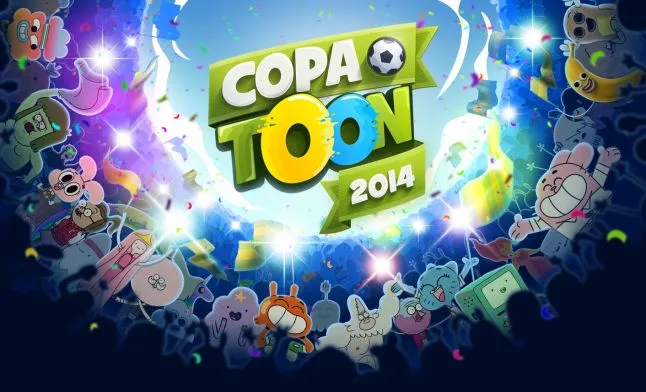 Copa Toon turned out to be a success in the United States as well as South America
Total development time for The Great Prank War was eight months: three for the browser version, and five for the mobile ports (iOS and Android). We assigned 14 employees to the project—along with six freelancers that contributed remotely.
The idea for the game comes from a Regular Show episode entitled Prankless. Cartoon Network invited the Aquiris team to create a brand new storyline that could work seamlessly with this particular episode. In the basic plot, evil park manager Gene uses a time machine to go back in time and win the Great Prank War for the East Pines gang by taking Muscleman out of the picture. All the Regular Show cast members then end up in a conflict that lasts an entire year.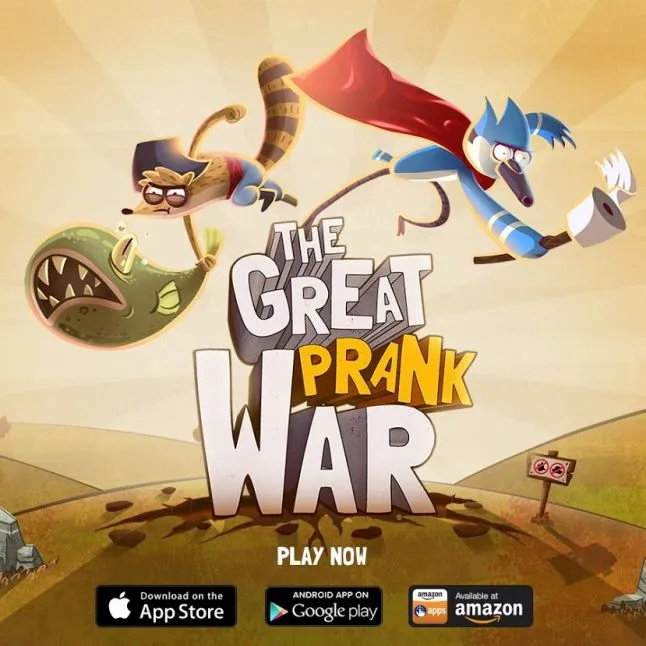 Our most recent game
The Great Prank War is an action-packed tower defense game that allows players to pick two heroes each time they play. Players start with Mordecai and Rigby, and soon unlock Skips and Muscleman. Much like a game of tug of war, players may beat and conquer enemy towers through a pre-determined, linear path. We came up with all sorts of minions who take turns to drive the player insane by attacking both of their towers (and, ultimately, the base)! Winning requires a skillful mix of resource management and choosing the right heroes for the job. Gene makes a special appearance both as a giant mini-boss every four levels—and on his final appearance, as the game's end boss. If the player beats Gene one final time, the war is over and the park is back into safe hands.
Coming up with the plot and making the game was awesome because it allowed us to iterate and create every day. By the end of the project, it was as if Aquiris and Cartoon Network were one, which was incredibly satisfying.
If you want to check out the game, you can play it on iOS or Android—and you can even download it from the Amazon Appstore.
The Studio
Aquiris' headquarters is in TECNOPUC, one of the most important technology centers in Latin America. Our team is made of 45 professional game developers and is considered one of the "Top 5" Unity studios according to Unity's CEO David Helgason. In fact, Unity invited Aquiris in 2010 to develop its official demo, Unity Bootcamp—which impressed a lot of industry types and made Aquiris known worldwide. We are proficient in mobile/PC/Mac development and can easily work with Linux and next-gen consoles as well. Here's our most recent show reel: https://vimeo.com/89455611

Along the way, Aquiris has secured close partnerships with major IP holders beyond Cartoon Network, including Warner Bros. and Latin America's #1 TV network, Rede Globo. Last year, Aquiris closed a VC round with CRP Companhia de Participações, a top VC firm in Brazil. Our studio is planning on investing a total of R$10 million (roughly $4,500,000 US) within the next three years for R&D, new game development, infrastructure, and expansion of our operations into the United States.
It's easy to see why Aquiris got that investment. In 2013, we grew 23 percent. The forecasted growth for the next few years is over 30 percent (per year)—thanks to upcoming projects, new releases, and expanding markets. We'll do everything we can to be worthy of CRP's trust in Aquiris.
In Closing
Building Aquiris up to this level hasn't been easy, but it certainly has been fun. In fact, these have personally been the very best years of my life. Who says the little guy can't make it big? The indie game industry is definitely here to stay—and a scrappy group of Brazilians who have learned how to deal with everyday challenges through creativity can make a mark :)
If you have any questions about us or our games, feel free to contact me at [email protected]