Tilo, star of the indie adventure title Ghost of a Tale, is not your typical video game protagonist.
He's a masterclass in cuteness. An anthropomorphic mouse with a tiny hood on his head and a lute on his back, he relies on stealth and cunning to survive. He hides in cabinets and basins. He scampers past dangers on all fours, and it's the most adorable sprint animation ever created.
The charming medieval fantasy world he inhabits is filled with sinister-looking rat guards, mousey thieves, and peg-legged frog pirates. It's a setting that's sure to appeal to anyone who's ever watched The Secret of NIMH, read Brian Jacques' Redwall fantasy novels, or read the comic series Mouse Guard.
Ghost of a Tale's creator, Lionel Gallat, knows a lot about crafting visually appealing characters. A former 2D film animator, he began his career at Dreamworks in the 1990s working on films like The Prince of Egypt, The Road to Eldorado, and Shark Tale. Later, he joined Illumination Entertainment, a production company owned by Universal Studios, where he served as animation director on films like Despicable Me and The Lorax.
But, after 15 years in the film industry, Gallat was restless. He'd come to a point in his career where all he really wanted to do was create, free from the pressures of a big movie studio and its producers. He'd always loved video games, and the idea of using his animator skills to create one intrigued him. He started an Indiegogo campaign, where he pitched the idea of a "small yet beautiful game with environments that look a bit like movie sets and characters that have a sense of stylization in their design."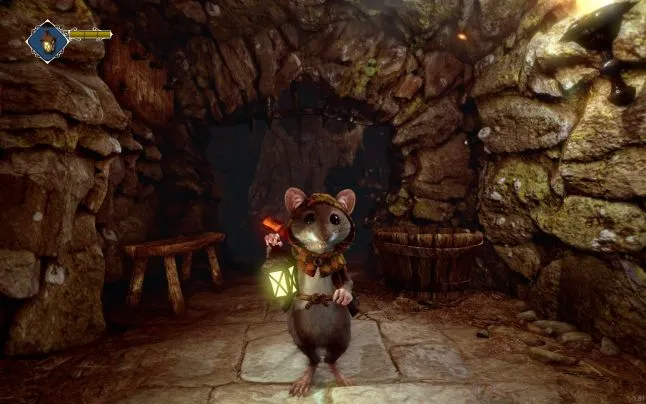 "Ghost of a Tale was really an opportunity for me to put together everything that interests me from a technical, creative, and visual point of view," Gallat said. "To create something that I knew for a fact that -- and this is going to sound very silly to you probably -- but I knew that if I didn't do it, nobody would do it. If I didn't create that, it would just never happen."
Making the (not-so-large) leap
In some ways, the transition from film production to game design was easy for Gallat. He was already well-acquainted with Photoshop and Autodesk Maya, the 3D animation and modeling software used in many video games, movies, and TV shows.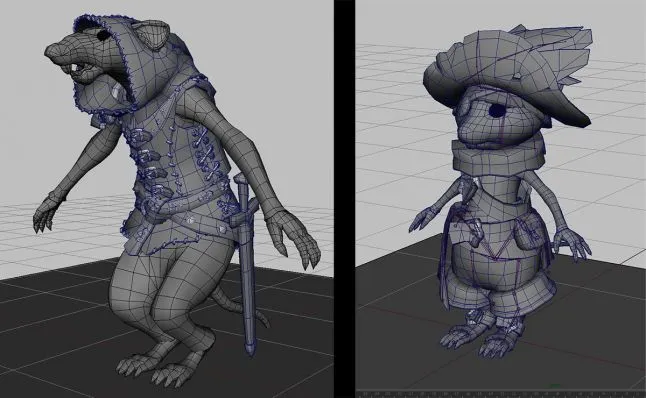 "It's the same tools," he said. "It's the same programs. It's the same applications that you use to create all this stuff. Nowadays, the cross pollination between the talent needed between movies and video games is the same. Sometimes it's the same people."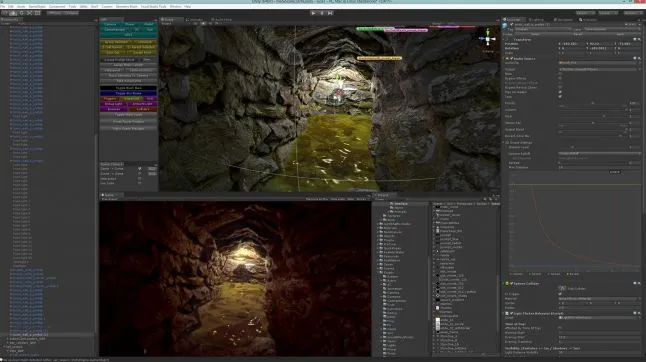 Finding the right game engine was a bigger challenge. Gallat began his project using CryEngine, but struggled to make progress. He didn't know how to code and was learning programming languages like C++ and C# along the way. He felt CryEngine was holding him back.
Then, a friend suggested Unity 3D, and Gallat decided to make the switch. Tasks that previously felt insurmountable, like creating the A.I. behaviors of the rat enemies, now seemed possible.
"You have to realize that using the CryEngine, it would have been impossible for me to get all that stuff in with this level of control and customizability," he wrote on his personal blog in 2012. "I used to bang into walls of sheer complexity and 'catch 22' everywhere I turned. But now I can focus back on how to achieve things, rather than worrying if they can be accomplished at all."
He estimates that he's done 90% of the coding and all of the visuals, but he has had four people helping on design of the audio, music, tools, and writing.
Manipulating players … in a good way
To Gallat, one of the biggest differences between film animation and video game development is control. Movies manipulate viewers all the time, he said. Animators attract attention to certain characters exactly when needed by employing simple tricks. They might make other characters in a scene move less, for example. That way, the eye is naturally drawn to the character who's moving the most.
"From my point of view, when you work on a movie, everything has to be absolutely perfect," Gallat said. "You spend a lot of time on very minute details, because the movie's only going to be seen through one angle."
Video games, on the other hand, are interactive experiences. As a developer, you can't always control how a player will enter a room or what they will see first. So, how do you get them to focus on what's important? Gallat said the answer is composition.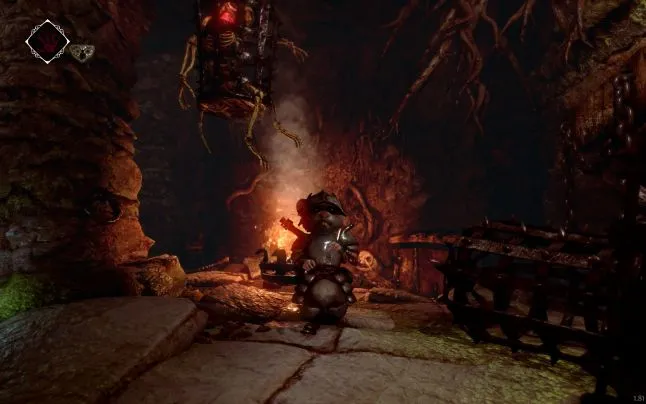 "When you enter somewhere, you know more or less -- unless the player's walking backwards and then not looking where they're going, which is possible -- that the player is going to see something or feel something in a certain way that is going to help you as a game designer," he said.
But, Gallat said, you have to do it elegantly. It's important to not appear too manipulative.
"It's a little bit like in the movies," he said. "The viewers really enjoy the story and they enjoy being surprised. But, what you do always needs to make sense, because the player or the viewer, if they're surprised by something that's silly or incongruous or doesn't work in the world, then that becomes a problem."
After three years of development, Ghost of a Tale is now on Steam as an Early Access game. So far, fan reaction has been positive. People are genuinely excited about it, Gallat said, but they have been critical as well, and those critiques are helping him prioritize issues that need addressing. Some fans complain that the deep shadows of the underground areas are a little too deep, and others were stymied by the fact that they had to try out every key in their posession on every locked door they encountered.
Gallat is trying to address these concers. He recently released a patch with better keyboard and mouse support, for example. He also plans to address some of the game breaking bugs players have uncovered, before tweaking some of the visuals, animations, and artificial intelligence.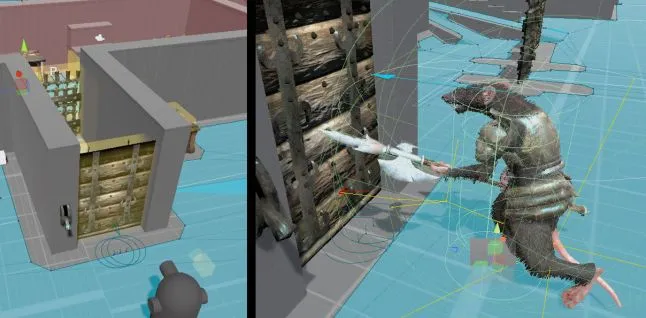 Gallat has spent nearly every single day of the last three years working on Ghost of a Tale. He estimates that the game is only 30 percent complete at the moment; there's still a lot of work to be done. But, he said he's proud of the work he and his small team have done so far.
"You need to be relentless," he said. "You need to keep on working every day on the stuff. What keeps me going with the project is that, since I'm doing so many different things, to me, it doesn't [feel] boring. I can do creative stuff, technical stuff, coding, rigging, special effects. It stays fresh to me. Plus, I really believe in the project, in the world, and in the characters. I think it's worth it."