Ellipsis is a minimalist action puzzle game developed by a 2-man indie team. It is available right now on iOS and Apple TV. It will be released on Android in June (click here to be notified on release).
I want to share our experience releasing a premium game on iOS in 2016. In February, we launched Ellipsis, a minimalist action puzzler with zero text. I benefited greatly from past sales reports and the developers who openly shared their numbers. I hope to pay it forward with this article.
In brief, we sold roughly 5k units in the first month. We are quite excited with this start, especially for our first indie game. Here's a graph of our first month of sales.
The Launch

We launched the game at tier 3 ($2.99/€2.99), pitching it as a on-sale from its regular price of $5/€5. We were lucky enough to be featured by Apple and this exposure gave our initial sales a huge boost (Point A in the graph above).
Apple featured us in the Best New Games category in Europe, Asia and North America. We didn't achieve the coveted headline banner promotion spot, but our game icon was positioned just off the first screen in Europe and Asia. In North America, it was at the back of the list.
Incidentally, we were not featured in South America or Africa and both regions had an extremely low impact on our sales.
Our feature continued into the 2nd week of release in Europe. We were also featured in Best Minimalist Games. It was a huge honour to be mentioned among the likes of Blek, Prune and Monument Valley.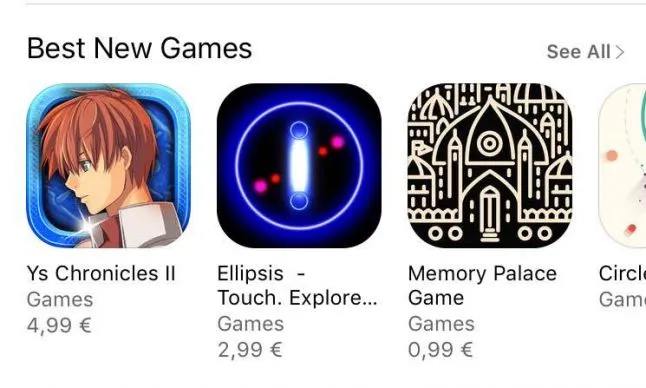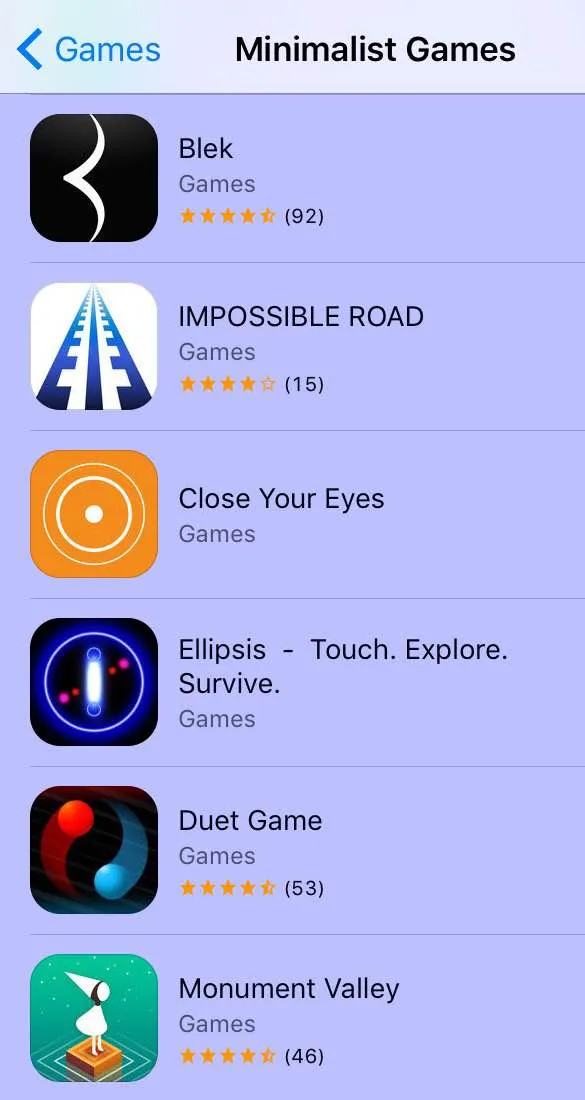 Press Coverage
We received quite a few press mentions, including reviews at TouchArcade and AppAdvice, but these did not have an enormous impact on sales save for one exception. We had massive second spike of sales (Point B) when we were featured in Spiegel Online (A major German news site, equivalent to the New York Times or the Guardian). This led to a huge spike in sales in Germany and neighboring German speaking countries.
Right before the article appeared, we had ended our launch sale and raised the price to tier 5. As soon as we noticed the article was live, we cut the price permanently to tier 4 ($3.99/€3.99). Over the next 48 hours, we hit #1 action game, #2 puzzle game and #4 overall paid games in the German store. We estimate that the Spiegel piece brought in 18% of our sales.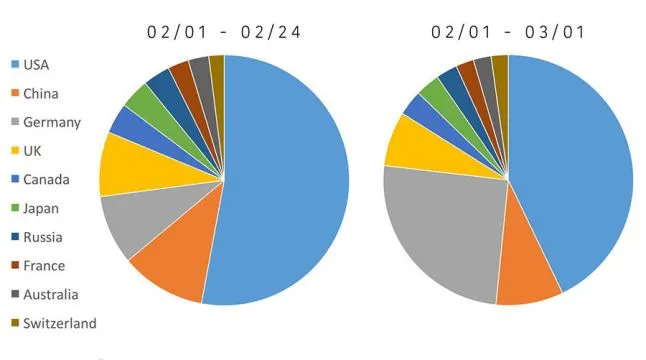 The last significant bump in sales (Point C) came in early March, when we were featured in a Best iOS Games of February 2016 collection video on youtube. At the time, we couldn't figure out the cause of the bump (seeing 'youtube' as a referral source led us to think the trailer was pulling some sales and my google alerts failed me). Again, it was a huge honour being featured in such a video, which was viewed more than 200,000 times.
International Sales
One of the main reasons to avoid using any text in our game was to make Ellipsis as approachable and international as possible. As hoped, our game did quite decently in Asia. Japan brought in quite a few sales (and some great reviews). Our sales numbers in China were pretty good but they were dwarfed by the amount of piracy we tracked from that region.
Pirated copies of our game started appearing as early as day 3, but there's not much we can do about that. We could have put in measures to disable functionality in pirated version, but this was a double-edged sword, very difficult to test. It was not worth the potential risk of affecting real customers. Players who go through the hoops required to jailbreak their device and pirate small indie games are probably never going to buy our game anyway.
As our first indie title, we are quite proud of selling over 5,000 units. We hope to keep building on that initial success with free updates to the game and by bringing it to new platforms. We are releasing the full version on Android in June. We are now in open beta on Android, so please give it a try here.
If there's any specific data you are curious about, please ask in the comments. I'll be releasing a follow-up article soon to discuss the marketing attempts we did for Ellipsis.
This article was original posted on our dev blog.