For Microsoft's Jason Ronald and his team at Xbox, the new Xbox Series X and S have two primary customers: players and game developers.
Ronald is director of program management for the Xbox Platform Team, and has been working on the new Xbox duo since 2016, even before the Xbox One X released. While Microsoft touts a player-centric games strategy, on the other side of the coin is making the new Xbox consoles easy to develop for.
"We sat down at that time and had a lot of conversations internally, as well as with our development partners all across the ecosystem, trying to understand and define what the future of gaming looks like," Ronald said in an interview with Gamasutra.
Don't miss: Xbox Series X | S reviewed
He said developer feedback is "critical" to how Microsoft designs Xbox dev environments, services, technical capabilities, and the hardware itself to enable devs to focus their energy on executing their creative vision.
"With the Xbox One, we were trying to be kind of disruptive and think differently about the ecosystem, and how can we provide different experiences to different players," Ronald said. "With the beginning [development] of Xbox Series X and Series S, we really sat down and really had deep conversations with our [development] partners."
"Some of these partners, we've had relationships [with them] for more than 20 years," Ronald said. "So we have long-term relationships with partners and they're never hesitant to provide feedback to us on things that we could be doing differently, things that we could be doing better. We also want to sit down with them and really understand where they see their franchises going, or their technology stacks are going. And we take all of that feedback very early in the design process."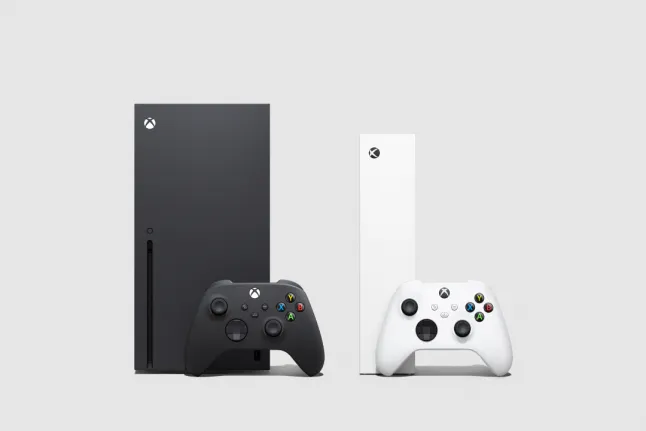 Ronald made the new Xboxes' technical upgrades sound relatively straightforward (but significant nevertheless), and driven by how game devs see their games evolving in the years to come. CPU performance was unsurprisingly a focus, with more power used for larger, more dynamic worlds, more advanced and complex AI, improved APIs and better animation systems.
"And you know, one of the pieces of feedback that we received was the GPU on the Xbox One, X was super powerful, but the CPU power was really kind of constraining their creative vision," Ronald said.
Aside from making traditional loading screens a more scant sight, the fast SSD will also affect game design, he said. There will be less "having to force players down hallways, or funnel them to an elevator or things like that [to hide loading]," Ronald said. "[Traditional hard drives] were really constraining the game design and the aspirations that developers had."
"And then clearly from a developer's perspective, you always want to advance the state of the art in graphics," he said. "So beyond just the raw power of the graphics, we really invested in next-gen capabilities like DirectX ray tracing, and hardware-accelerated things like variable rate shading, to really allow developers to get more fine-grained control."
Ronald said his team prioritized a smooth transition for game developers coming from Xbox One, and the same tools used for the Xbox One generation are used for the new Series X and S. "We designed it so that you could basically remove an Xbox One development kit, put an Xbox Series X development kit in, and then plug everything right in, and it's just up and working," he said.
Microsoft has its own internal stable of studios (which is growing) to get input and feedback on new in-development hardware. Ronald said the Xbox Platform Team worked with Gears 5 developer The Coalition just this year to bring Xbox One's Gears 5 to the new Xbox hardware. Gears 5 is a visual feast on Xbox Series X, running at 4K and up to 120 frames per second.
"[The Coalition] was able to basically get Gears 5 up and running on an Xbox Series X development kit within three to four weeks, which in normal console generation transitions, that's kind of unheard of," Ronald said.
"A lot of times, there's a lot of engine rework you need to do, or toolchain work you need to redo," he added, "but we really wanted to make this as easy as possible. So they were able to get the game up and running very quickly. And then it was really about, 'okay, how do I take advantage of all this new power and all these new capabilities.' But they didn't have to go learn a completely new tool chain, or rebuild how they actually build the game. We really made a point to make it as easy as possible."
As for developing games across the two new Series X and S consoles, Ronald said his team similarly wanted to make developing across the two platforms as easy as possible.
"Developers had a harder time scaling...things like CPU performance and I/O performance," Ronald said. "So when we designed the two consoles, we actually designed them to effectively be symmetrical in CPU performance and I/O performance, because we wanted to make it as easy as possible for developers scale their games up and down across a Series X and the Series S."
The backwards compatibility of the new Xbox was also an important point for Ronald and his team to get right. The Series X and S are able to run thousands of games across original Xbox, Xbox 360, and Xbox One consoles as well as new next-gen games. Older games benefit from features like "auto HDR" and in certain cases, increased framerates. That process of compatibility development and testing began years ago.
"One of the things that we're really proud of is that when games are running on the Xbox Series X and Series S, they're running with the full performance of the Xbox Series X and S," said Ronald. "So they're running at the full clock rates, they're running at the full CPU performance, they have access to the full I/O performance. And what that allows us to do is to actually run the games better than they've ever been run before, oftentimes, even further than the original hardware that they're originally designed for."
And even though the Xbox Series X and S are just launching today, expectedly, Ronald and his team are already looking to the future. "The average game takes three to four years to make now, so we're already working with titles for the second holiday and third holiday," he said. "We're really excited about the future. But next week is really just the beginning of this journey."