After creating the phenomenally successful DayZ, Dean Hall left Bohemia Interactive with the intent of creating his own studio. He had spent the last few years working in the Czech Republic with the ArmA developers, but his natural inclination was to head back to his home country of New Zealand to set up a studio that would make a AAA game with a $20 million development budget. He had lofty goals of harnessing the potential of recent graduates, from New Zealand and internationally, to keep costs down. But he's run into a big road block with New Zealand Immigration, and touched off a conversation about entry level wages in game development.
"New Zealand is generally a very easy place to do business," Hall says. "It's very easy to set up companies, it's tolerable in terms of regulation, and it tends to be quite fair in a lot of its legislation. Both New Zealand and Australia are untapped locations in terms of video games. I worked there before this whole DayZ madness, and I really feel like it's a well-kept secret."
Of course, there have been studios in both countries, but most have been divisions of previously established, mostly American developers. "Basically, that was people using New Zealand and Australian dollars, which are a bit cheaper, but doing work for American companies," Hall tells me. "There's a lot of people in New Zealand in terms of talent, who I think would be great at making games, who don't want to or can't move overseas. That's what I wanted to tap into."
He says he planned to center his studio in Dunedin because it had a relatively low cost of living, and the local university produced a lot of talented computer science graduates. "I pulled some of my best employees from there," he says. "I also think there's a massive hole in the industry for graduates, and for people who want to get into games and can't. I want to run a really solid graduate recruitment program, find international people who want to get into games, and then give them a chance and take a risk, in the hope that I get a percentage of the awesome things that they do as a result of that."
But Hall ran into issues with the bureaucracy of immigration when attempting to bring an American who had recently graduated over to Dunedin to work in his new studio. "It's very difficult for New Zealand to compete for the best and brightest," Hall claims. "Say, the Californian programmer who's going to San Francisco to work for Twitter or Google. So my theory was to attract new graduates, because in America it can be very difficult for a graduate to get a job, and often even then it's an unpaid internship. I was thinking I would run my New Zealand studio as a mecca for graduates. So I convinced a few US graduates to move to New Zealand.'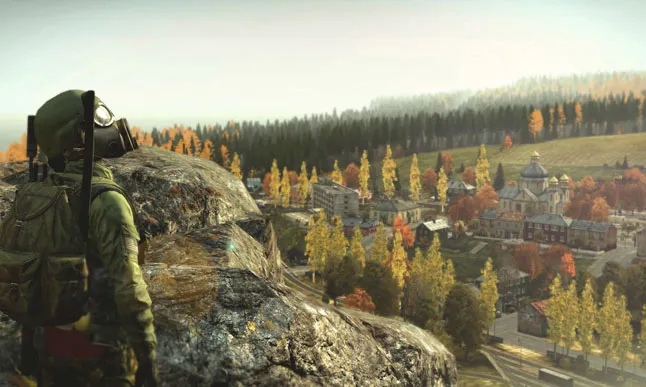 "We applied for a visa for an individual, [the Ministry of Immigration] denied that visa stating that the job offer wasn't real, because it wasn't paying enough." Hall continues. "They thought we were trying to scam this individual."
The Ministry of Immigration for New Zealand wanted to ensure that Hall's company, RocketWerkz, was profitable and thus able to pay this immigrant hire for the foreseeable future. But after Hall presented them with his books, they saw he hadn't made a profit and said that he wasn't financially viable. "We explained that video games take time to be profitable, and we're still embattled in that process."
Hall says that the problem is twofold: firstly there's the conflation of video games and IT. The Ministry expected the graduate to be paid $60,000NZ a year, which is in keeping with the typical salary of software developers. Despite having two letters of support from already established video game companies in New Zealand, this is the major sticking point between Hall and NZ immigration.
According to various reports and discussions around this issue, pay for a newly graduated game programmer in New Zealand can be anywhere between $35,000NZ and $45,000NZ. The New Zealand government's official career site lists starting salaries for game developers as between $36,000NZ and $50,000 NZ.
"People don't take a video game job because it pays well, or to make money," Hall insists. "They're taking it because they love it. So many people want to work in video games that it drives the salaries down. [The government] just doesn't see video games as a viable industry. One of the worst things a government can do is ignore it or lump it in with IT. To me that's far and away the worst thing you can do."
He says that the second problem was a fundamental lack of understanding of the industry itself, as shown in the failure to understand the way the profit cycle of a game developer works. Hall sought letters of support from the Mayor of Dunedin, two members of parliament, the New Zealand Game Developers Association and even a pair of what would be his competitors if he set up a studio there. "Those included figures regarding what they pay graduates, which was within two thousand [New Zealand] dollars of what we were offering. And those were half of the salary that Immigration New Zealand was citing, which they had stated to actually be lower than average."
Immigration has since lowered their required salary down to $37,500NZ, but Hall says that this presents another issue; he doesn't want to have a discrepancy between domestic and international hires in salary, and this would put the international graduates $2,500NZ above the New Zealand graduates. (Hall concedes that he can be very stubborn about minor points like this when he's convinced that he's in the right.)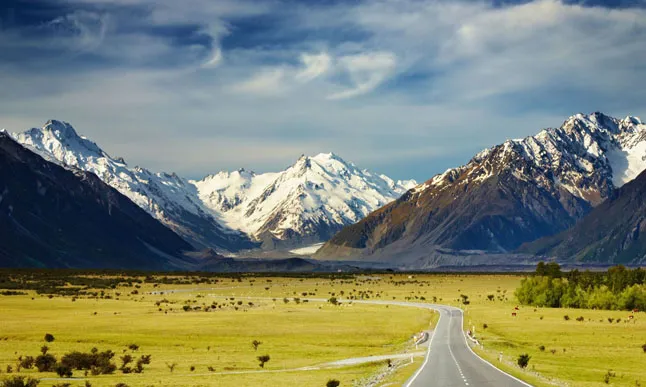 Hall says that the irony is that the he supports the principle underlying the decision of the Immigration office. "I think it's very sound," he tells me. "The idea is that they look out for not only New Zealand to make sure that people aren't getting undercut, but the immigrant as well. But in the specifics, things start to run away. How can they justify the figures that they have? We were providing a letter from two competitors coming forward and giving their own salary information in support of our application. I felt like we had done just about everything that we could, and in fact far more than I would expect someone should."
There's a lot of past tense use in the way he talks, and when I ask him whether he has any hope that this is going to turn around, his answer is resoundingly negative. "Honestly, I am skeptical as to whether we'll get the Approval and Principle we need to open the floodgates and change policy. I don't think we will. It's been six months and $30,000 fighting this fight, and I think it's going to lose. The thing is; we might have got close to winning it, but imagine someone without the resources that I have. We really pulled out all the stops. And like I said, I think the legislation makes sense, I just think governments aren't treating video games like a real thing, and lumping them in with IT, and they're missing the boat. And because it's such a mobile industry, being able to move people and studios around, there are not the same tangible reasons for a developer to be in a particular city, unlike a factory or an airport. The danger is that I'm going to move towards developing in London or L.A."
The issue has only become more muddy since Hall first complained about it publicly on Twitter. Many of the responses in forums like NeoGAF have taken Hall to task, and suggest that the salary he's offering is almost insultingly low. (Hall himself waded into the fray and responded directly to comments on a Reddit post about the situation.)
Most of that response has come from outside New Zealand, however, with many we spoke to inside the industry there admitting that while his offer is on the lower side, it's not outside of expected salary figures. Instead, it's seems that his unwillingness to pay international graduates more than domestic graduates that's remaining a point of friction between Hall and immigration.
"The salary is at the bottom rate of what NZGDA considers market rate for New Zealand," Hall explains to me. "Although [Dunedin] has one of the lower cost of living in NZ. Worth noting it is only the starting salary, and there were lots of other benefits."
He says his frustration is partly rooted in the sense that this is a missed opportunity for his country. "My previous game made $100 million, and I could have easily insisted that that game be made in New Zealand. I considered it. And that's $30 million in tax. I say that and I think that the government people think that I'm lying. But you can find that information out, you can look at Steamspy and see how many copies it's sold."
Hall tells me that, had he made DayZ in New Zealand, he'd basically have doubled the revenue of the country's game industry. Again and again, he lays out what could have been, and what now is looking increasingly unlikely.
"I think unfortunately it's now a total loss in terms of that $20 million project for New Zealand," he says. "Even if someone came along today and said 'It's good, everything is sorted' I think it would actually be too late. That's what's so maddening for me, it's not a question of how things should be, it's how it could have been. I think it's a fantastic place to make these kinds of games, but it's just slipped through the cracks, and in terms of government that just doesn't seem to care. And that's $20 million just in terms of pure development, let alone how much that game would have made."
Hall feels he is being pushed into a more traditional development environment in the UK or the US. "Honestly, I wish I had never come up with the idea now, so I am just going to let it die a natural death. It's a shame, because those we brought in on the program in NZ have done really well. I hope someone comes up with a better way of getting people with no experience into games."