They are the professional analysts who research, keep track of, advise their clients on, and opine to the news media about the video game business.
In Analyze This, we present a timely question pertaining to the business side of the industry, and then simply let a trio of analysts offer their thoughts directly to you. Each person's opinion is his own.
Jesse Divnich of Electronic Entertainment Design and Research, Michael Pachter of Wedbush Morgan Securities, and Ed Barton of Screen Digest considered these questions:
What would you strongly advise Nintendo, Microsoft and Sony to focus on this year with their respective consoles?
Likewise, what would you advise game developers to focus on this year?
Overall, what are you predicting for the industry in 2009? For example, is there an interesting trend you're starting to track?
---
What Nintendo, Microsoft and Sony should focus on this year with their respective consoles...
I would advise the console makers to focus on lowering prices for their consoles. It will be tough for Nintendo and Sony, with the incredibly strong yen, but I think consumers need a price point below $200 for the Wii and below $300 for the PS3 before they will truly feel comfortable committing to a discretionary purchase in 2009.
Nintendo has strong demand as a defense against price cutting, but that demand should begin to wane, now that they have sold so many Wiis.
Sony has the opposite problem, with stagnant demand for their console. Consumers don't fully appreciate why they need Wi-Fi, a hard drive or Blu-ray, and yet Sony continues to believe that consumers should buy PS3 for these features.
In my view, only a fraction of consumers wants Wi-Fi -- those who intend to play online and who cannot figure out how to connect to the Internet with a cable. Similarly, only a fraction wants a hard drive; witness the success of the Xbox 360 Arcade and the Wii as proof. An even smaller fraction is ready for Blu-ray.
The bottom line is that Sony over-engineered their box, and they have consistently expected consumers to appreciate that the extra features are "good for them."
The truth is that consumers would probably prefer a more streamlined offering, with increased functionality at a higher price. I think Sony made a mistake getting rid of the 20Gb PS3, as I think that this should have been their "core" model.
Microsoft is a different animal. They have made some traction among the masses, but they continue to be branded a hard-core console manufacturer. This is sort of like Alienware advertising PCs for home office use.
I think Microsoft has to continue to expand its Xbox Live Arcade and casual offering to reinforce that the Arcade version of the 360 is a real alternative to the PS3. If Sony cuts the PS3 price by $100, Microsoft has a steeper hill to climb.
What game developers should focus on this year...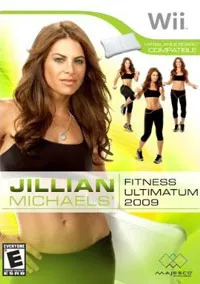 Developers should figure out how to make games that the Wii audience wants. The Wii audience will buy mainstream games like Guitar Hero and Rock Band, and if developers can figure out how to address this market, they can be successful.
Looking at games like Carnival Games and Jillian Michaels' Fitness Ultimatum, it's clear that the Wii owner will buy anything, regardless of quality. Should developers successfully address this audience, they can make some real coin.
Overall prediction for the industry in 2009...
I think this is the year that makes or breaks publishers. Blind dependence on past market trends (i.e. make games for PlayStation and Xbox) won't work this year.
The publishers must focus on the Wii, and they must make every effort to market to that audience. If they do, we should see solid industry growth, likely in the high teens.
If they don't, I am afraid that Wiis will become paperweights, with owners continuing to play Wii Sports and Wii Fit, and not buying new software.
---
What Nintendo, Microsoft and Sony should focus on this year with their respective consoles...
Sony must continue to focus on building PlayStation Network into a service that can rival Xbox Live. They are close, but just not quite there yet, and the recent implementations of Home, Trophies, and more movie options will take some time before they make a full impact on console sales. Furthermore, Sony must continue to drive down manufacturing costs, so they can reduce the PlayStation 3 price to be more competitive.
Microsoft, who clearly succeeded in capturing the core market, must now move on to the next step, and focus on capturing the mainstream and casual markets. Microsoft made some great headway in late 2008 with a reduced hardware price and the offer of free arcade-, kid-, family-oriented titles, and they should continue to focus on this market.
Giving advice to Nintendo is like advising Tiger Woods on how to putt. This is not to say the Wii's and DS's execution has been flawless, as there certainly have been some bumps on the road to their success.
Nonetheless, they are the kings of both the home and portable hill, and as long as they can continue this momentum in 2009, they will see an equal amount of success as they did in 2008. If anything, Nintendo should be dulling out the advice, specifically, to third-party publishers who have had trouble succeeding on their system over the last two years.
What game developers should focus on this year...
I believe the majority of the publishers are finally on the right track, and 2009 should be a very profitable year for most of the big publishers.
Publishers must continue delivering high-quality products to the core gaming market. On the opposite end, publishers should not ignore the large influx in casual gamers over the last two years. The casual, family and sub-13 age crowd all share similar characteristics. They prefer games that have branding/familiarity, easy-to-use controls, and fun.
During tough economic times, it might seem best to only go with the less-risky, established brands, but I believe avoiding risk in 2009 will lead to costly mistakes further down the road.
The new intellectual properties of today are the established brands of tomorrow. Publishers that avoid these risks, even during the toughest of times, will surely be setting themselves up for failure three years from now when the current set of established brands become stale.
Overall prediction for the industry in 2009...
While sales have grown over 60 percent since 2006, the largest increase we have ever seen, we do not expect 2009 to follow the same path. We do expect the industry to grow in 2009; we just believe that as pricing begins to level off, the industry will become more reliant on pure unit growth.
Currently, we forecast 2009 growth to be under 15 percent, which is still a respectable figure, especially during an economic recession.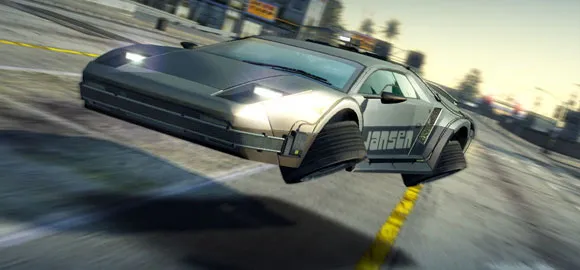 EA/Criterion Games' Burnout Paradise
Another trend is downloadable content (DLC), which will likely play a bigger factor than in previous years. Gamers are beginning to realize that DLC is a cheap method to increase the replay value of some of their favorite games. We consider DLC to be a must-have feature for all big AAA titles in 2009.
---
What Nintendo, Microsoft and Sony should focus on this year with their respective consoles...
Who would presume to tell Nintendo how to manage its business? It's easy to forget that at the launch of the DS, many felt it would get trumped by Sony's PSP, which would force Nintendo to leave the hardware business. Now it is the growth engine of the industry, and has significantly expanded the number and types of people who consider video games to be an essential part of their entertainment menu.
Anyway, if I were forced, I would suggest that Nintendo's 2009 should be about continuing to address hardware supply issues to attempt to reach equilibrium, and developing its online proposition.
Microsoft's Xbox division performed strongly in 2008, so it seems somewhat churlish to be too prescriptive. Its management team loudly declared Europe to be its top priority early in 2008 and subsequently delivered.
Xbox 360 performed strongly in numerous EU territories where it, and the original Xbox, had struggled previously. Microsoft got it right in 2008 with strong sales performance in Europe and North America.
For 2009, I would humbly suggest that Microsoft should increase the volume and variety of digital media delivered through Xbox Live. There is a very healthy consumer appetite for content delivered in this way, and Microsoft has carved itself what could be a very important position in the market for digitally distributed media at an early stage in the industry's evolution.
To its credit, Sony has remained coldly focused on what it needs to do to enhance its platform, with the release of Home and a very aggressive attitude to continually improving the technology of their flagship console through firmware updates. PS3 owners enjoyed exclusives, such as Metal Gear Solid 4 and LittleBigPlanet.
For 2009, Sony has perhaps the best opportunity of all the manufacturers to bring MMOGs to the console market, with titles like Free Realms. Consumers need more clarity on why Home is a destination they should continually engage with. Sony has the technology and the content; now it needs market share. One key tactic is, of course, to lower the cost of the PS3.
What game developers should focus on this year...
I wouldn't shed a tear if there was a reduction of budget software targeting Wii. Retailers, already under enormous pressure, could do with a more focused offering from the publishing community for Wii.
In the UK market, it was practically impossible for any retailers to stock and promote every single Q4 2008 Wii release with the attention that a new game release deserves, because there were simply too many of them.
Budget software obviously plays a very important role in the marketplace for certain games purchasers, but I question whether such large volumes are a healthy or sustainable phenomenon, especially if it raises the specter of consumer confusion and disenchantment.
More emotional than professional perhaps, but I hope EA's refreshing and aggressive attitude to investing in new IP is not discouraged by a Q4 sales performance which fell below its expectations.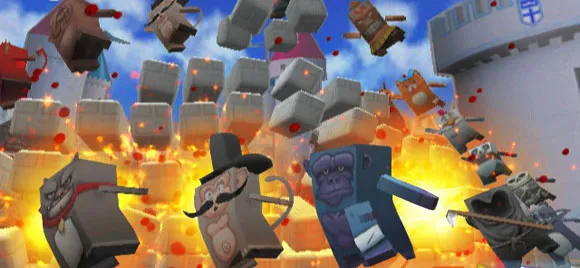 EA LA's Boom Blox
EA has published some excellent new IPs this year, and has shown a lot more courage than many observers would have given it credit. It turned around and did exactly what many vocal observers were crying out for it to do: bring new and ambitious content to the market.
Mirror's Edge, Dead Space, Boom Blox and Skate represent significant bets for the company, and one hopes they work commercially for it in the longer term, encouraging more investment in new, ambitious and exciting content.
In addition, Criterion Games' generosity in releasing large, significant and free content updates for Burnout: Paradise deserves positive recognition. These moves are to be emulated.
Overall prediction for the industry in 2009...
The digital distribution of games and other media to online consoles are hot topics currently, and will continue to increase in significance to the marketplace and balance sheets.
[Do you have a business-related question about the video game industry that you would like to suggest for discussion in Analyze This? Are you a professional analyst and would like to take part in this column? Email [email protected]]