They are the professional analysts whose job it is to research, keep track of, advise their clients, and opine to the media about the gaming business. Analyze This cuts right to the chase: Rather than reporting on a subject, and throwing in quotes by analysts to support or refute a point, Gamasutra offers up a timely question pertaining to the business side of the video game industry and simply lets the analysts offer their thoughts directly to you. Each person's opinion is his own and will (probably) not necessarily agree with their fellow colleagues'.
In the last game console generation, emphasis was placed heavily on establishing platform exclusivity for a number of high-profile third party titles (e.g., Grand Theft Auto). But how important will exclusive titles be for this generation fought among the Xbox 360, PlayStation 3 and Wii? We asked Ed Barton of Screen Digest, Ben Bajarin of Creative Strategies and Michael Pachter of Wedbush Morgan Securities:
How important are exclusive titles for this new generation of the console war? (It looks like exclusivity may not be as strong for this generation as last, or would you refute this?)
For this generation, is it a detriment or still advantageous (or necessary) for a third party developer to be tied to developing exclusive titles?
What are the key exclusives which you are keeping an eye on to move sales for a specific console this year?
---


Ed Barton, Screen Digest
On how important exclusive titles are this generation: Given the hardware market is likely to be more competitive this time round, we aren't seeing the pressures which existed in the [prior] generation for third parties to coalesce around one dominant hardware platform. Yet.
On the other hand, acquiring [several] exclusive games for a console platform is much more significant in terms of driving hardware sales. This brings to mind Phil Harrison's oft quoted observation: "Killer games don't matter; killer catalogs do."
On whether developers still benefit from developing exclusive titles: In my view there is no incentive for third parties to develop exclusively for a single platform, unless there is some form of financial inducement from the hardware manufacturer. If you want the largest potential user base, you go multi-platform.
On console-moving exclusives to keep an eye on this year: This stage of the hardware cycle is interesting for watching out for a new or retooled IP which might explode in the same way Grand Theft Auto did in the previous generation. Obviously, it's nigh on impossible to predict which titles might do this. But titles which exploit console connectivity might offer some possibilities, including the ability for users to contribute content to a game experience or game world.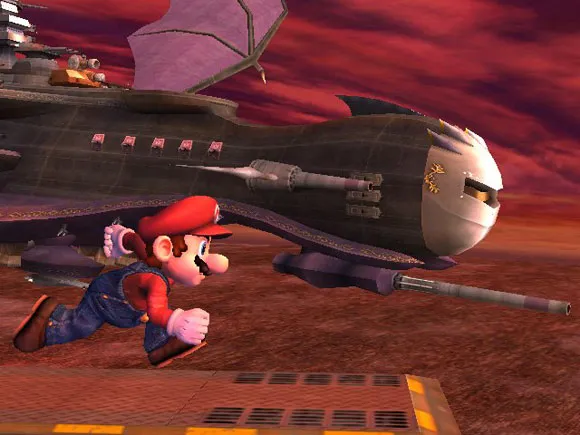 Super Smash Bros. Brawl
As for established franchises: Xbox 360 will be driven by Halo 3 and Wii will see iterations from the Metroid, Mario and Super Smash Bros. series. I am also interested by Wii Health. Given the success of Wii Sports, I believe a well-crafted Wii Health title has the potential to sell large volumes.
I have a feeling more will be revealed about PlayStation 3. There have been numerous hints at some very interesting new IP. Lair, Warhawk and Heavenly Sword will be published by Sony but are relatively unknown. From third parties, Metal Gear Solid 4 is the big story.
---


Ben Bajarin , Creative Strategies
On how important exclusive titles are this generation: Exclusive titles are important for console differentiation and will continue to be a focus for the proprietary studios of Sony, Microsoft and Nintendo.
However, I feel title exclusivity for other developers is less important then title differentiation. All three consoles have strengths, and I would advise [developers] to clearly develop with the console in mind, and I would stress differentiation within their titles.
This clearly poses a problem for smaller, more financially strapped developers who don't have the budget to develop what is in essence three separate games. My advice to them would be to really focus on the type of game experience they are hoping to provide for their customers and then pick the best one or two consoles that encompass the capabilities to deliver that experience.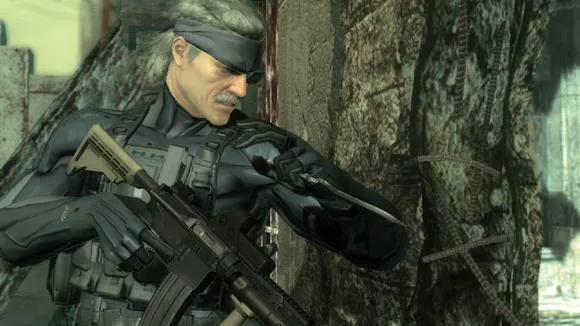 Metal Gear Solid 4
On whether developers still benefit from developing exclusive titles: I think it is more advantageous for developers, especially the smaller, less funded ones, to focus their efforts on one console and deliver on a unique and innovative game experience. That will generate more buzz both in the media and word of mouth and excite retailers.
On console-moving exclusives to keep an eye on this year: Obviously for 360 we are hoping for a totally new and innovative Halo 3. I think Sony needs to knock one out of the park with a PS3 SOCOM and Metal Gear Solid. Nintendo has too many unique opportunities to name them all.
---


Michael Pachter , Wedbush Morgan Securities
On how important exclusive titles are this generation: There is no clearly dominant console. That means an exclusive will only address 40% of the potential market this time around, instead of 65% last cycle. Ultimately, the publishers have to assess whether the amount of foregone profit is greater than any incentive they receive for an exclusive. In many cases, there will be "de facto" exclusives, like Saints Row, that come out before a competing console is launched. Most of the time, we'll see launches on the PS3 and the 360 simultaneously this year.
On whether developers still benefit from developing exclusive titles: It is probably a detriment to rely on exclusive content for developers, since they are going to address only a portion of the market for their products. Of course, if the developer can only afford to make a game for one platform, they'll likely choose the dominant platform. Today, that's the Xbox 360. Next year, it may be the Wii. The year after, it could be the PS3. The point is, developers have to make a choice a couple of years out, and most do not have perfect visibility into the future. That means fewer exclusives.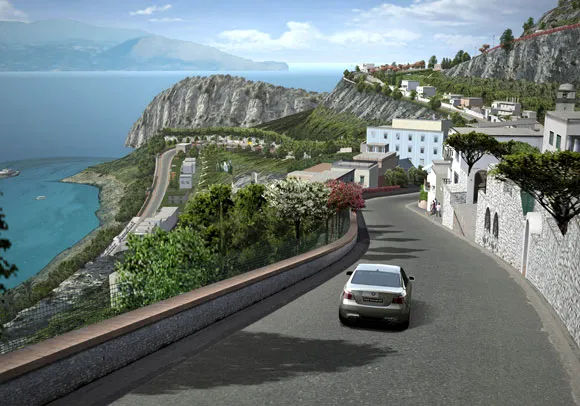 Gran Turismo 4
On console-moving exclusives to keep an eye on this year: I think Gran Turismo 4 will move a lot of PS3s, but don't really see a lot of other games that will move the needle this year for hardware sales. The biggest drivers will be the first party titles, which are all exclusive. So Halo 3 is the biggest. Games like Crackdown are also great drivers of hardware sales.
Not asked: the impact of Blu-ray. I think that Sony [could] sell a ton of PS3s in the fall if they bundle Spider-Man 3 [the Blu-ray version of the movie] with the PS3.
Got a business-related question concerning the games industry that you would like to suggest for discussion in Analyze This? Are you a professional analyst and would like to take part in this column? Email [email protected]