At a special Amazon event today, the company finally revealed the small black box that it's been working on to slot underneath your living room television: The $99 Amazon Fire TV, which is
available now
. With Amazon's living room device, the company says that it was looking to solve numerous problems with similar devices, including search and performance issues, coupled with closed ecosystems. "How do we make the complexity disappear?" the company asked, and Fire TV is apparently the answer. According to Amazon's
press release
, the Fire TV comes with a quad-core processor and a dedicated GPU, the sort that you'd usually find in smartphones. It has 2GB of RAM, dual-band Wi-fi, and it's roughly seven tenths of an inch thin -- shorter than a dime, as demonstrated during its unveiling. It also comes with a remote control that can be controlled with your voice via a microphone. According to Amazon, the Fire TV is capable of streaming content at resolutions of up to 1080p and supports HDMI and optical audio-out, so it should support up to 7.1 Dolby Digital Plus surround sound.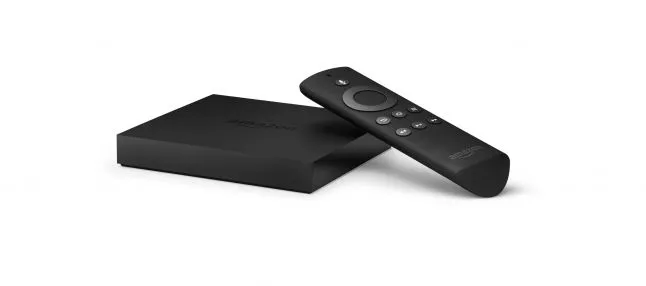 Fire TV is based on Android and HTML, and Amazon says that a "huge selection" of apps and games are already on the way for the device.
What about games?
Amazon's Peter Larsen said that games consoles these days are too expensive, and that his company is looking to fill the void between proper gaming on your TV, and a price point that is affordable -- hence the $99 price tag. Mike Frazzini from Amazon Games subsequently took to the stage to talk about which devs are already on-board. Ubisoft, Take-Two, Disney, Gameloft, EA and Double Fine were all named, while
Minecraft, The Walking Dead, NBA2K14, Asphalt 8
and
Despicable Me: Minion Rush
were highlights of the 100+ games Amazon claims are available on the platform at launch. The company also promises that thousands more games are coming to the Fire TV in the coming months, once the Fire TV app is released and touch-optimized games are made available. Frazzini then revealed
the Fire Game Controller
, a $39.99 gamepad that comes with some Amazon Coins currency to get you started. Games will apparently cost around $1.85 on average.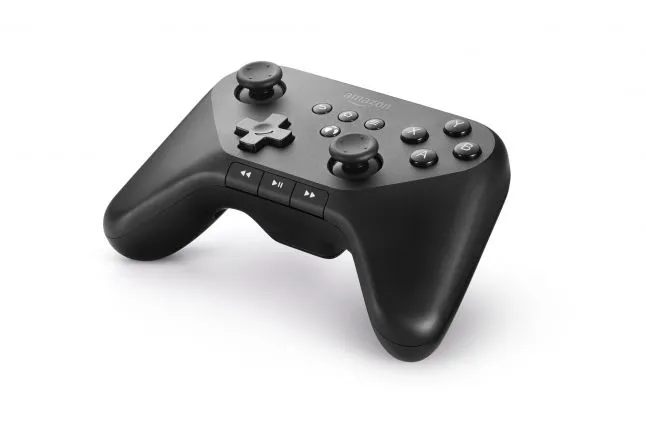 He then demonstrated how the controller works with the device by booting up a Fire TV-specific port of
Minecraft
and giving it a quick play. As for original IP, a third-person shooter called
Sev Zero
was thrown up on screen. It's apparently the first game to come out of Amazon Game Studios, Amazon's own internal game development group, and Amazon says there are
plenty more
Fire TV games in the works.
Sad news for our U.K. editor: Amazon has confirmed that the Fire TV will only be available in the U.S. for the foreseeable future.

— Gamasutra (@gamasutra) April 2, 2014
The Fire TV is only being sold in Amazon's U.S. store right now, though company representatives would not commit to saying that it will never be available in other regions. Gamasutra heard last year about how
Amazon was preparing game developers for its upcoming living room device
, which will no doubt be competing with other similar Android-based microconsoles like the Ouya and the MadCatz M.O.J.O. in the months to come.