Throughout the three years of my Video Games Design university course, I have learned a lot about the different aspects of game design and also a lot about myself as a designer. My final major project (which was the last project of the course) has definitely been the most challenging yet, but it has also taught me a lot. This was a group project, but I really wanted to do it solo – I was absolutely convinced I could pull it off by myself. As someone who is predominantly a 2D artist and not much of a programmer, at first it was difficult to come up with an idea that would suit my skill set, but I thought back to a previous module about interactive narrative games and a game that I created using Ren'Py (which I really enjoyed). I decided I would once again create a visual novel, but because I wanted the game to be more fun I wanted to add more strategic elements to it – I wanted to stand out from the crowd. It was quite ambitious from me, considering that all of the systems I wanted to implement were completely new to me (in terms of programming them in Ren'Py), but I thought with a lot of research and help from my tutors I could get there.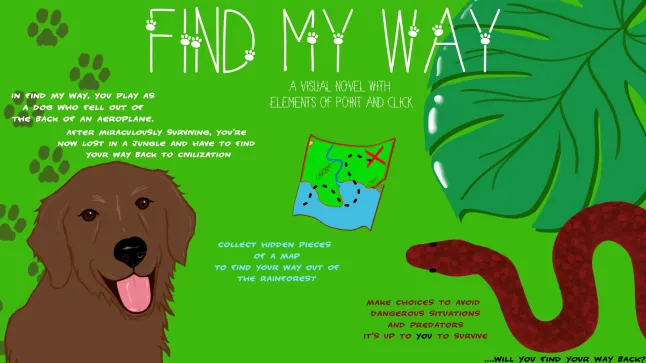 When we first started coming up with game ideas and creating pitches, I was extremely confident in my idea. It seemed fun, it had a story and I really didn't think it would take me long to create (boy, was I wrong). I ended up with a total of 15 characters that I wanted to be part of the story and part of the game. For visual novels, the characters change expressions throughout the game which means you have to draw each character in different 'poses'. This means A LOT of drawing. I love creating characters, I always have, but when you have to draw the same thing over and over again – it can get a bit tiring. I learned that I'd get burnt out really quickly, because I'd try to cram as much work in one day as possible, and then it would make me not even want to look at it for the next day or two. Realising how much I still had left to do, the coding, the narrative, the sound, the marketing – I started to get extremely overwhelmed and worried. As a result, I got depressed and anxious, which made me procrastinate because I lost confidence in myself.

I went from being super happy and assured about my idea, to thinking I'm not capable of making this game. It took me a bit of time to pick myself back up, and if I was to give advice to myself when starting this course initially I would definitely tell myself to communicate problems more with tutors instead of hiding away and avoiding interaction, communication is so extremely important and it took me a while to realise that. I never used to communicate the problems I had and it hindered my progress. I knew that to make this game I am going to need some help from my tutors and for once, I actually asked for it. They helped me a lot, especially with the programming aspects of the game, I felt like I had more support and it slowly but surely I started gaining a bit more confidence again.
Another bit of advice I would give to the younger version of myself and other students starting this course, make sure to keep organised – it's hard not to procrastinate, I know that myself, but it is so worth it to keep on top of your work at all times, it might be hard but it will pay off. It is a lot less stressful than leaving everything till the last minute and falling behind. Throughout this year I got burnt out a lot, the last year in university is hard, and with the COVID pandemic the year before it was hard to get used to the idea of having to leave my house and step back into society and lectures. I think the lockdowns had a huge toll on people's mental health and it's hard to escape routines. However, it was amazing to see my friends again and being able to socialize, chat about our games and get feedback. It made the work seem easier, because I could always ask my peers for help and get motivation if I felt down. I learned that I am definitely not a programmer but an artist - but, because I absolutely love games and it's always been my dream to create my own fantasy MMO, I want to carry on learning more about the games industry and programming.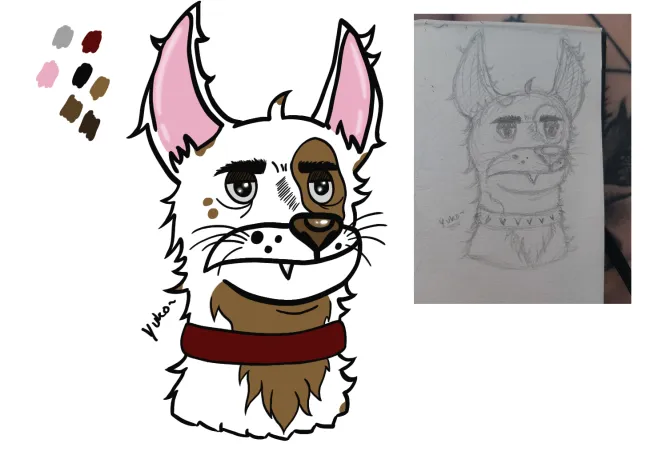 Creating
Find My Way
taught me about the marketing of a game, the different target audiences, how to implement different features and systems using Python (such as character selection and inventory) and a lot of life lessons to take with me and learn from. Everyone should always want to strive to improve, so even if you're ever down or make a mistake – learn from that mistake, embrace it and do better next time. Always believe in yourself and have confidence in your skills, it will get you very far within this industry. This university course has been a long and challenging run but I've learned so many new things and met so many amazing people. It was worth every hurdle and I feel like I've grown a lot as a designer because of it. I still feel like my biggest passion is art and I would like to work within the games industry as an artist, whilst also learning code in my spare time. I do really want to achieve making my dream game one day, but making
Find My Way
was a big step in that direction. I want to keep improving
Find My Way
even further, add new features and characters, improve the plot, and the design I feel like one day it will be a great game, as for now it still has a lot of room for improvement.