[The GameDiscoverCo game discovery newsletter is written by 'how people find your game' expert & company founder Simon Carless, and is a regular look at how people discover and buy video games in the 2020s.]
Well, we're back, and guess what? Since the Monday newsletter, that 'Sony subscription' thing that we thought would get announced this week… actually happened! So we can have a go at deconstructing it for our lead story.
BTW, I don't generally put game recommendations in newsletter intros, but Patrick's Parabox just debuted on Steam. I got to check it out when I still worked at GDC (it won 'Excellence In Design' at the 2020 Independent Games Festival), and it's one of the most innovative puzzle games since Baba Is You. Here's a trailer, plz blow yr mind.
[PSA: it's the final week to get 30% off the first year of GameDiscoverCo Plus deal. You get data-rich exclusive newsletters (what's really selling & why?), custom Steam/console charts to rank and export, two eBooks, a member-only Discord & more.]
PlayStation Plus reboot: announce wins & losses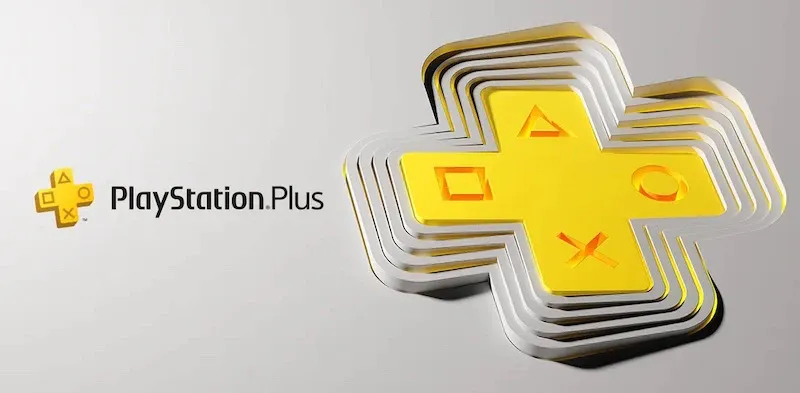 There's already been a bunch of Internet chatter - and smart op-eds - about Sony's newly announced PlayStation Plus reboot, which is scheduled to come out in June. And yes, the details are pretty close to those leaked. But just for the record, with $ in USD:
PlayStation Plus: 2x monthly downloadable games, online multiplayer, discounts, cloud storage: $9.99/month, $59.99/year.
PlayStation Plus Extra: all of the above plus "a catalog of up to 400 of the most enjoyable PS4 and PS5 games" for download while you are subscribed: $14.99/month, $99.99/year.
PlayStation Plus Premium: all of the above, plus "up to 340 additional games", including PS3 games available via cloud streaming, PlayStation, PS2 and PSP games for download/streaming, time-limited game trials, and some extra cloud streaming access for Plus/Extra games: $17.99/month, $119.99/year.
There's some additional disclaimers, for example the fact that "for markets without cloud streaming, PlayStation Plus Deluxe will be offered at a lower price compared to Premium" and minus the PS3 games - which are cloud-streamed only.
The announcement came alongside a slightly defensive Jim Ryan interview with GI.biz, describing Sony's view of Day 1 releases into PlayStation Plus: "It's not a road that we're going to go down with this new service. We feel if we were to do that with the games that we make at PlayStation Studios, that virtuous cycle will be broken. The level of investment that we need to make in our studios would not be possible, and we think the knock-on effect on the quality of the games that we make would not be something that gamers want."
Look, as we've discussed at length, Xbox has the ability - as part of a much larger company that makes great profit on Windows and Azure - to not worry so much about being very profitable. So it can be super aggressive on Day 1 games in Game Pass. (They don't want to lose money, and generally haven't been, if you exclude the, uhh, multi-billion dollar cost of acquisitions.)
PlayStation is now arguably the flagship brand for a venerable Japanese company which just doesn't think 'breakeven to build market share'. In part, that's because since it needs the division to keep becoming more profitable to drive Sony's stock price. That's the major reason for the different approaches, in my view.
Anyhow, I think online reaction to these new PlayStation Plus tiers has been, well, mixed. Just to point out a random online Twitter comment: "18 dollars a month is crazy. How is it more than gamepass but not nearly as good?" Perhaps not super fair, but a surface-level view. But let's break this all down a little:
The basic strategy here is sound: it's the same basic idea that Microsoft did with Xbox Live Gold gradually getting deprecated into Game Pass. You keep offering attractive upsell packages - and perhaps limited time offers - and you can keep getting people to jump up from tier to tier.
The monthly vs. yearly pricing gap is a mistake: it may be for historical reasons, but the gap between 'monthly pricing x 12' and 'yearly pricing' is gigantic. It's as high as 45% (!) more expensive to pay monthly, which seems super large for consumer subs. This newsletter itself has a 17% gap ($15/month vs. $150 per year.) And Xbox has just standardized on monthly plans, so doesn't even have a yearly comparison.
In the absence of competition, that would be fine. But people are comparing Xbox's prices to PlayStation's via those inflated monthly prices. This leads to people comparing e.g. $17.99/month (PS Premium) to $14.99/month (Xbox Ultimate), vs. the real yearly costs of $119/year (PS) and $180/year (Xbox). That's unfortunate, especially since Jim Ryan said over 2/3rds of PS+ subs paid yearly.
Something (leaks?) didn't make for a content-first announce: it's possible that all the media leaks on the format of the PlayStation Plus revamp made Sony announce it before they were truly ready. Or perhaps they didn't appreciate that game names, not structure would be the thing that got people excited.
Either way, if Sony had launched with lots of logos of awesome-looking games, rather than trailing belatedly in the PR that "Death Stranding, God of War, Marvel's Spider-Man, Marvel's Spider-Man: Miles Morales, Mortal Kombat 11, and Returnal" would be some of the titles in Plus Extra, then people would have got much more excited. Heck, I bet a lot of the retro titles will get people amped. But they're not there yet on content acquisition, maybe?
Overall, I do think that these extra PlayStation tiers can work. Some of the games they're lining up for PlayStation Plus Extra are going to be very good. Though I hope there's space for small/medium indies like in Xbox Game Pass, and the PS+ tiers won't just be 'greatest/obvious bangers' in the Extra tier, and then a whole bunch of (playtime compensated?) big-label older catalog titles in the Premium tier.
But I do think Sony should have torn some things apart, instead of trying to build on the exact existing services that already existed. It's created a slightly muddled melange of tiers and products. Maybe with the amount of people already subscribed to PS+, that was tricky. But the other elements were more dynamite-able. That's just my 2c.
Listen, platform marketing is difficult: it really is. You need to have all your ducks in a row from an internal perspective to present yourself to the market. And sometimes integrated platform marketing teams don't truly exist within these large companies that historically haven't needed them.
As for where I see the market: Nintendo does platform marketing poorly, Xbox does it very well, Steam does it increasingly well. And I don't think that PlayStation completely has it together, based on this rollout. But I do think it will improve, and the game line-up will probably look impressive when it all comes together. So roll on launch, eh?