Activision Blizzard CEO Bobby Kotick has "broken his silence" about the accusations of sexual harassment, discrimination, and abuse at Activision Blizzard. In a profile in Variety (which doubles as a business analysis of Microsoft's ongoing effort to close its proposed $69 million acquisition of Activision Blizzard), Kotick personally addresses the claims against the Call of Duty and World of Warcraft publisher.
Unsurprisingly, Kotick continues to deny any existence of systemic wrongdoing at Activision Blizzard. What is surprising is that he makes a number of claims about both the investigations into the company and efforts by employees to organize unions at Raven Software, Blizzard Albany, and Proletariat in partnership with the Communication Workers of America.
His claims include the following: That Activision Blizzard's "image problems" are being caused by organizers in the labor movement. That Activision Blizzard has had "every possible form of investigation done," and uncovered no wrongdoing. That Activision Blizzard has a "relatively low level" of harassment and assault complaints for an organization of 17,000 employees worldwide. That his "biggest mistake" was not defending the company more forcefully in the wake of reporting done by The Wall Street Journal that unveiled more detailed accusations of sexual harassment (and indicated Kotick knew or should have known about specific allegations).
In an e-mail, Activision Blizzard spokesperson Joseph Christinat said there was "no evidence" Kotick ignored these allegations.
And that despite the company's combative approach to negotiating with organizing workers, he is not "anti-union," he merely has an aversion to unions that "don't play by the rules."
These claims come after a tumultuous two years since the State of California first filed its lawsuit against Activision Blizzard for allegedly fostering a culture of sexual harassment and discrimination. In that time, current and former employees of Activision Blizzard have spoken out about their experiences at the company. Journalists from news outlets of all sizes have investigated the claims at the heart of California's lawsuit. Employees have walked out in the wake of those investigations. And all the while, Activision Blizzard has denied any wrongdoing, despite the departures of numerous executives, an $18 million settlement with the Equal Opportunity Commission, and the termination of key employees.
After two years of following and reporting on this topic, I find it inadequate to say that Kotick's comments are merely surprising. They are downright stunning. Kotick's claims downplay allegations made by Activision Blizzard employees, blur the timeline of events that led company employees to begin unionizing and fail to explain the company's bizarre behavior in organizing with said unions.
But most importantly, Kotick's claims that Activision Blizzard will be able to prove there was no problem of widespread sexual harassment and discrimination under his watch feel impossible. They are unreal. And they reinforce a worry I have had since Microsoft announced its intent to purchase the publisher: that the worst consequence Bobby Kotick or Activision Blizzard will face for the events that have transpired is that they will have to sell the company at a relative discount.
It doesn't take a genius to unravel Kotick's words. Let's look back at the last two years.
Activision Blizzard's "image problem" began before employees began to organize
Kotick's core, most indefensible claim is that Activision Blizzard's image problems are being driven by "outside forces" and labor activity. I do not know how to square this with reality.
To be sure, when the State of California filed a lawsuit against Activision Blizzard in July of 2021 (as the Game Developers Choice Awards were broadcasting, no less!), it was indeed an event instilled by an "outside force," so I will grant him that on a technicality.
However, the public was not magically tricked into thinking ill of Activision Blizzard by the mere filing of the lawsuit. It was the allegations contained within the lawsuit that drew shock and fury. The company was accused of having a "frat boy" culture and that a largely male workforce would regularly deny promotions to female employees, regularly engage in sexual banter, and joke about rape in the workplace.
Women at Activision Blizzard were allegedly denied promotions for fears they might start families, criticized for picking up children for daycare, and kicked out of lactation rooms to make more meeting space. Former World of Warcraft senior creative director Alex Afrasiabi in particular was named as having allegedly harassed multiple women at BlizzCon events over the years. Then-president J. Allen Brack was also named for having allegedly failed to punish repeat offenders.
Christinat pushed back on the facts presented in the Civil Rights Department's lawsuit, saying that the Department "has yet to offer any factual proof to support its claims. No trier of fact has found these allegations to be true."
Christinat also referred us to the company's 2022 report to investors that stated found independent investigators "do not support the conclusion that Activision senior leadership or the Board were aware of and tolerated gender harassment or that there was ever a systemic issue with harassment, discrimination or retaliation."
Outrage over these accusations was immediate. In the days that followed, then-president Brack would attempt to address the lawsuit in an internal email, but then would exit the company, to be replaced by co-presidents Mike Ybarra and Jen O'Neal. O'Neal would also exit the company, claiming that Activision Blizzard would not pay her equally to Ybarra.
Two days after the lawsuit was filed, then-Activision Executive Fran Townsend sent a company-wide email denying the central claims, seeming to contradict the contents of Brack's email. She claimed that the State of California "presented a distorted and untrue picture of our company, including factually incorrect, old, and out-of-context stories."
So far, all of the forces causing outrage among Activision Blizzard employees and the public appear to have originated inside Blizzard. When I asked Christinat if Kotick was saying that these "outside forces" were as active as early as July 2021, they pointed to the formation of "A Better ABK" in July 2021, calling it "CWA's 'A Better ABK' campaign."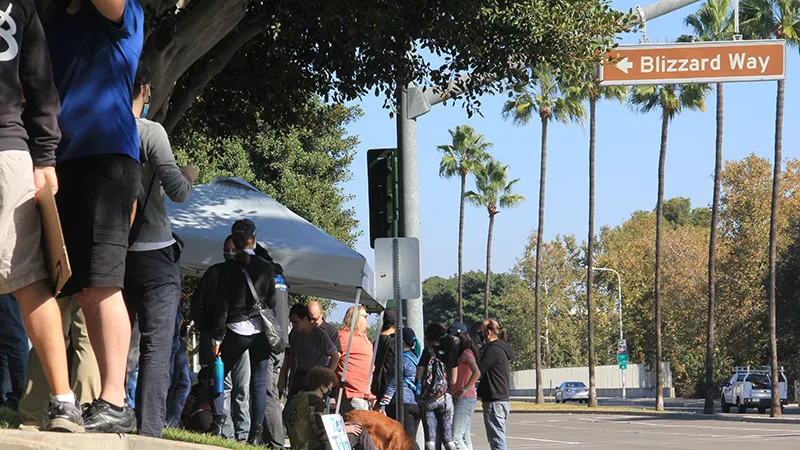 That comment surprised me. While speaking with A Better ABK at the time, I never interacted with any representatives from CWA. Former Blizzard Entertainment employee and then-organizer Valentine Powell confirmed my recollection of that time period, telling me that the group was "always employee-led," and that it was created before talk of unionization began with the Communications Workers of America.
CWA spokesperson Beth Allen provided her own timeline of events, saying that the union helped employees file Unfair Labor Practice Charges in September 2021, and that Raven Software began unionization efforts in December 2021. Both events took place after Activision Blizzard's public image began to sour.
Kotick's claims of outside interference are blatantly undermined by the events that took place in July 2021, when the world watched the company implode in real time.
The complaints of sexual assault and abuse at Activision Blizzard are not "relatively low"
I cannot imagine what it must be like to have experienced any of the alleged sexual harassment, abuse, and assault that reportedly took place at Activision Blizzard.
I can imagine that if you experienced it and then you read the CEO describe it as a "relatively low" amount of abuse, you must surely be as furious as I am. It is shocking to describe even one of these events as a "relatively low amount" of reported abuse.
That shock is only magnified if you recall the correlating allegations that Activision Blizzard's human resource department was accused of failing to document or take action when employees reported abuse. Employees speaking to Axios in August 2021 described a human resources department that allegedly pushed back when employees attempted to file complaints.
I spent five minutes looking up EEOC data on the reporting of sexual harassment complaints before I realized how absurd this is. It is not inevitable for any organization of any size to experience even one claim of sexual harassment, let alone accusations that run up and down the corporate ladder.
What's interesting is that in his chat with Variety, Kotick is relying on the promise that upcoming reports by external parties will back up his claims. Former World of Warcraft quest designer Andrew Buczacki noted that this felt very familiar to his experience in the company, when Activision Blizzard said it would conduct a pay study after he and his colleagues complained about low pay during his time in the QA department.
"Several months later, they said, 'we conducted a pay study and it says you're paid fairly,'" he recalled. "When we asked to see the pay study, we weren't allowed to see it."
By minimizing these claims, Kotick is either saying that employees who've come forward about their experiences are liars or that what they went through wasn't that important in the grand scheme of things. It also betrays a possible fact about Kotick's attitude: if you consider that any amount of reported sexual harassment and abuse is diminishable, how likely were you to ever take such complaints seriously in the first place?
Bobby Kotick, what rules should unions be playing by?
Two facts must be acknowledged here: first, the unionization efforts at Activision Blizzard have been a messy, complicated process. While employees at Raven Software and Blizzard Albany successfully voted to unionize, efforts at Massachusetts-based subsidiary Proletariat fell apart.
Activision Blizzard and the CWA-backed unions have each lobbied accusations against each other over their behavior in this process. The unions have successfully filed several complaints with the U.S National Labor Relations Board, which has declared that Activision Blizzard has unlawfully surveilled employees, withheld raises and "illegally" threatened staff.
For its part, Activision Blizzard has shown up to NLRB hearings showing off copies of employees' resumes and cover letters, as well as previously unseen footage of Diablo IV, complete with the names of all QA testers.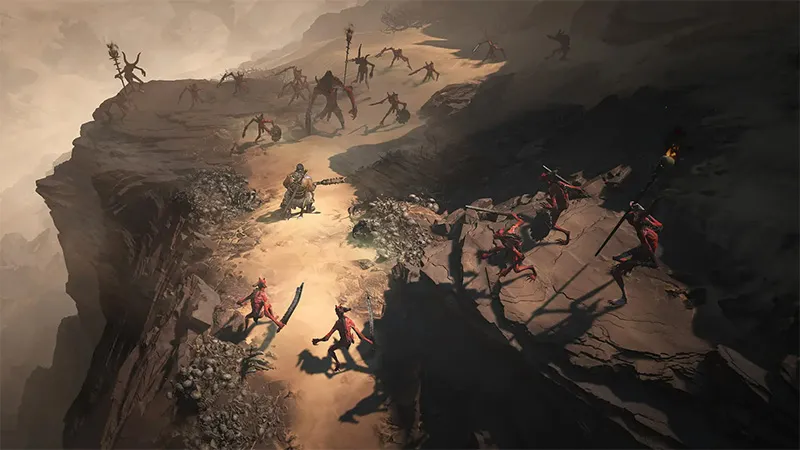 On the one hand, organizing workers are filing complaints with the regulatory body responsible for negotiating labor disputes. On the other hand, you have Bobby Kotick and Activision Blizzard's PR arm and legal team mostly just making accusations, with little substantive effort to describe the union's wrongdoings.
After two years of this back and forth, Kotick's comment about "playing by the rules" seems deranged. The NLRB has repeatedly ruled that Activision Blizzard's workers are allowed to organize and unionize as business segments and that it is not a requirement for an entire studio to join the vote. After repeated loss after loss in front of this board, what on earth is Kotick talking about?
Surely if game industry unionization efforts were being run by nefarious ne'er-do-wells, other companies would be fighting back tooth and nail and winning battles. Some, like Epic, have been resistant to unionization, but others like Microsoft, the very company trying to acquire Activision Blizzard, have signed neutrality agreements with CWA and facilitated unionization efforts at subsidiaries like ZeniMax Studios.
Christinat referred us to the company's accusation that the CWA is "falsely accusing" it of participating in union busting. I'll grant that Activision Blizzard has plenty of legal ground to push back on a union and that said actions may or may not fit the legal definition of "union busting." But Kotick wants to paint the CWA as being a rule-breaking organization, and for now, the public only has evidence that it is Activision Blizzard that has broken any rules.
Activision Blizzard's failures have mounted up under Bobby Kotick's leadership
After two frustrating years of this, Kotick's continued defiance really shouldn't surprise me.
In Kotick's world, reality is determined by who is highest on the corporate ladder, implemented by underlings he charges to send his missives under their names, and propped up by media profiles that refuse to directly ask him about accusations made by employees.
As the story of Activision Blizzard shifted to be one about Microsoft's efforts to acquire it, it's been hard not to notice that Kotick has only surfaced to defend the substance of the business transaction, and to rail against any regulatory body that dares scrutinize how he does business. When this is the story of Kotick and Activision Blizzard, he is able to control the stakes of the narrative: the fate of a $69 million acquisition.
I think Kotick and I share the same thought: that if he plays his cards right, the worst consequence of the last two years (and over a decade of alleged abuse during his time as CEO), will be that Activision Blizzard's stock profile was devalued enough to lower the amount it was acquired for, and that he will not receive quite as large a compensation package that might have come had all of these allegations not become public.
There seem to be few other levers of accountability. The $18 million EEOC settlement is a drop in Activision Blizzard's coffers, and it might be years before the California Civil Rights Department is able to bring the company to court. And if Microsoft pivots to settling with the Department and setting up another fund for those who've made allegations, is that even remotely enough to make up for what people have been through?
Writing this piece has been difficult because I have been consumed by that thought: that it really feels like Kotick can get away with it. That he will ultimately be praised for bringing a historic acquisition in for a landing, and that either he will be able to exit the company and pivot into some form of executive consulting, set for life by financial rewards for the deal, or he will somehow stick around at Activision Blizzard and reap the benefits of an improved partnership with Microsoft.
The most cynical in our audience will note this is the way of the world. Fine! Maybe that is the way of things. But I have a feeling I am not the only one unsettled by Kotick's shameless defenses. Current and former Blizzard employees I checked in with today expressed a range of emotions in response to his claims.
Plenty were angry, while some appeared less bothered—his leadership style has certainly left room for employees to burn themselves out trying to change the status quo and then leave, allowing inertia to just take over.
Today's profile of Kotick paints him as a charming, "Mickey Rooney-esque" business leader who's not like all those other executives. But the people who've worked under his leadership will have the clearest view of what he's really like.
Update: This story has been updated with additional comments from an Activision Blizzard spokesperson.