You may have recently read about how the Surgeon General's office reported that there is a 'loneliness epidemic across the U.S. As could be expected, people culled their friend groups during the coronavirus pandemic and reduced time spent with those friends—spending only about 20 minutes a day in person down from 60 minutes daily nearly two decades earlier. Widespread loneliness in the U.S. poses health risks that are—as the report details—as deadly as smoking a dozen cigarettes daily, costing the health industry billions of dollars annually, the U.S. surgeon general Vivek Murthy reported, calling loneliness a 'public health epidemic'. About half of U.S. adults say they've experienced loneliness, per the report.
Yet as the "return to normal" in our lifestyles and workplace habits have largely remained in at least partially remote status, a reported 12.7% of full-time employees are still working from home, and another 28.2% working in a hybrid model. That is to say that we may be at least partially physically apart indefinitely.
Surprisingly, one remedy is coming in what some may consider a counterintuitive way: virtual reality, long derided (especially in entertainment portrayals) as an escape from socialization into a fantasy world with fictional relationships. But that's not the prevailing vision of industry leaders pioneering the technology today. Apple's Tim Cook says AR and VR are for 'connection' and 'communication' and so with the Vision Pro coming in the first half of 2024 and the Quest 3 coming this fall, more and more people will be turning to VR technology to stay in touch.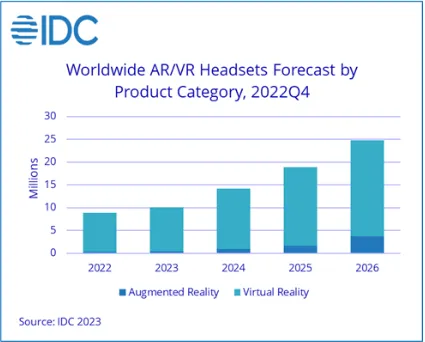 Virtually Together
At Mighty Coconut, the independent entertainment studio where I work, the Surgeon General's report on the loneliness epidemic got us wondering about our game Walkabout Mini Golf, the most popular multiplayer game in VR across Quest, Steam, PlayStation VR2, and PICO, which makes it the global leader in social VR experiences. We asked our players how the game fits into their socialization habits and what we found was surprising.
Of the surveyed respondents from the hundreds of thousands of Walkabout Mini Golf players of all ages who enjoy the game weekly across 40 countries…
61.9% said Walkabout Mini Golf has increased the amount of time they spend with others 'quite a bit' to 'a great deal'

73% said Walkabout Mini Golf has alleviated feelings of loneliness, with 23% rating the effect "significant"

89.7% play with intergenerational family members, with weekly VR game nights being a new tradition we're seeing on the rise

78.1% of this group said that Walkabout Mini Golf in VR has improved their relationship with family members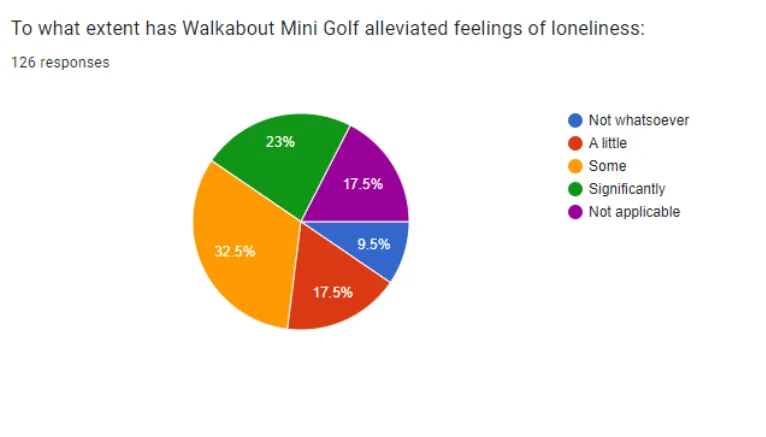 How and Why?
The sense of what's called "social presence" and the shared activity of the universally understood game of mini golf help optimize this in our approach to game design, as does our animation background to create not only a sense of shared place and purpose in the game, but also real community. Whereas elsewhere in gaming, nearly three-quarters of multiplayer gamers (72%) have witnessed toxic behavior towards others while playing multiplayer video games, with two in three (68%) experiencing it themselves (as reported by Unity), Walkabout Mini Golf is a markedly non-toxic and phenomenally friendly place for players of all ages, skill levels, and backgrounds. There are affinity groups, charity tournaments, and a prevailing spirit of mentorship and camaraderie.
What I would urge anyone looking at the virtual reality and extended reality space (consumers, developers, journalists, and even human resources departments) to do is not think of these platforms as a means to duplicate some other space nor to create fantasy escapes in which people can become lost, but rather put your focus on the power of human connection and what makes that so powerful.
As outlined in this paper by the National Library of Medicine called "Wanting without enjoying: The social value of sharing experiences", published in 2019, "people may be so driven to connect with each other that social experiences remain valuable even in the most minimalistic contexts. In other words, focus your time, energy, and technology on the real social value vs. trying to flex with what's possible.
It will make everyone happier.