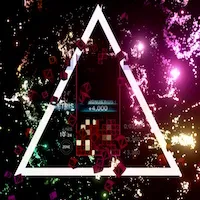 [Video Game Deep Cuts is a weekly newsletter from video game industry 'watcher' Simon Carless, rounding up the best longread & standout articles & videos about games, every weekend.
This week's highlights include a piece on random number generation in classic games, what the upcoming Tetris Effect can learn from other classic updates, & lots more.

Well, in a week where I made it from San Francisco to Singapore and back, I'm surprised I still had time to squeeze in the Deep Cuts research - luckily, lots of good stuff out there, including one of the final pieces ever from Kotaku/Deadspin's Compete (which I'm sorry to see go!) and some super-interesting research on how money is spent in Fortnite.

All this while the Steam Summer Sale is raging and there's still heaps of console/PC games launching weekly - and mobile clones too, sigh. This era of peak games is fun and all, but it's maybe a bit TOO dizzying at times?

Until next time,
- Simon, curator.]

------------------

Indie Games Are Getting Cloned Before They're Even Out (Cecilia D'Anastasio / Kotaku - ARTICLE)
"Earlier this month, a buddy sent game developer Ben Esposito a surprising screenshot: an Instagram ad for a game that looked a lot like the one he'd been working on for five years. Esposito is nearly finished toiling away on an indie game called Donut County, which will be released later this year by publisher Annapurna Interactive."

The Life & Times Of Video Games: Dogz (Richard Moss / Life & Times - PODCAST)
"Frustrated by the unjustified furore that surrounded his tame interactive movie game, designer Rob Fulop turned to Santa for help. And with a clever business model he and his team at PF Magic invented a new kind of game, one in which you adopt and care for a digital animal -- a virtual dog or cat, or something more exotic, with a personality and needs and quirks not unlike a real one."

The Short But Chilling 'Captain Spirit' Weaponizes Empathy Against You (Patrick Klepek / Waypoint - ARTICLE)
"The marketing for The Awesome Adventures of Captain Spirit is a bait-and-switch. Don't let the catchy twang of Sufjan Steven's guitar and images of an adorable 10-year-old running around as a fake superhero make you think Dontnod's free prequel to Life Is Strange 2 is anything but a vehicle for weaponized emotional torment."

Don't Die: Ricky Haggett (David Wolinsky / Don't Die - ARTICLE)
"I guess, by that point, I was with my wife and so the first year was spending our redundancy money keeping ourselves afloat. The second year was my wife having a job and keeping us afloat. By the third year, it was like, we were kind of on the rails. That studio was called Honeyslug [Hohokum]. We did that for, I guess, eight years."

The Finances of Fortnite: How Much Are People Spending on This Game? (Mike Brown / Lendedu - ARTICLE)
"Curiosity got the best of LendEDU and we wanted to find out how much money the average player was dishing out on Fortnite. After conducting a survey of 1,000 Fortnite gamers, we uncovered some very interesting statistics... [SIMON'S NOTE: not canonical & wonder if it skews high, but interesting to see some breakdowns of spending here!]"

15 Years of Ratchet & Clank: A Lombax Story (Brian Allgeier & TJ Fixman / GDC / YouTube - VIDEO)
"In this 2018 GDC talk, Ratchet & Clank veterans Brian Allgeier & TJ Fixman share their stories on the evolution of the Ratchet & Clank franchise, which recently celebrated its 15-year anniversary."

Petscop, the internet's favourite haunted video game (Sara Elsam / Eurogamer - ARTICLE)
"Users of r/Petscop - true to Reddit form - seem mostly irreverent and curious, with a smattering of death-cult-esque sentiment in the mix too. Comments include mad-cap predictions based on dates, colours, and emoticons, detailed patterns dissected from seemingly innocuous events and talk of an unknowable horror to come. [SIMON'S NOTE: there's also a good New Yorker article on this subject, as pointed out by a commenter.]"

How classic games make smart use of random number generation (John Harris / Gamasutra - ARTICLE)
"Most of the time, what we have to work with in entertainment software are pseudo-random number generators, which are well-understood, supplied with most compilers through standard libraries, and if need be, can be implemented yourself. And yet, particularly enthusiastic users, especially in the speedrunning community, have drawn attention to these lowly workhorses."

Prey: Mooncrash's dystopic nightmare hits a little too close to home (Steven Strom / Ars Technica - ARTICLE)
"Prey: Mooncrash is hiding a lot more beneath the surface than its premise lets on. The DLC's surprise announcement and release at E3 2018 promised an endlessly repeatable, never-repeating experience—a distinctly roguelike take on the first-person shooter genre."

A Year of Monument Valley 2 (Dan Gray / Ustwo Games / Medium - ARTICLE/INFOGRAPHIC)
"[SIMON'S NOTE: Obviously MV1 and MV2 are outliers, but it's nice to see the shape of the graph & spikes for a premium mobile game that gets very strong platform holder support. Spoiler: sales matter. For everyone making premium games on any platform. A lot. What's also crazy is the number of microtransaction-powered games that make more than $10 million in a year without us ever discussing them.]"

Dreams LIVE at E3 2018 (Media Molecule / YouTube - VIDEO)
"Our Audio and Animation Molecules took to the PlayStation Media Showcase stage at E3 2018 to perform a live gig using the Audio and Animation tools available in Dreams! [SIMON'S NOTE: This is one of the most spectacular use of creative technology I've ever seen.]"

The History of Sunsoft Part VI – The Golden Age Part 4 (Stefan Gancer / VGARC.org - ARTICLE)
"In 1992 Sunsoft's most famous cancelled games was supposed to be released. Sunman began development as a Superman game. Sunsoft had as we know started making games based on DC Comic's Batman in 1989. But even if they dropped Batman they did sign on to make Superman games. The game was developed by Kenji Eno and his studio Entertainment Imagination and Magnificence (EIM) [SIMON'S NOTE: OK, this is very granular, but it's actually rare to get company history this specific with lots of primary interviews!]"

The Stampede: How Onrush harnesses the chaos of a racing battle (Alex Wiltshire / Gamasutra - ARTICLE)
"And it really is about team play. Victory is down to combined effort, with objectives, abilities and the deepest systems of the game tuned to reward cooperation. But Onrush is also about blistering speed and destruction, since two other games it resembles are Motorstorm and Burnout."

How Tetris Effect Can Learn From Previous Arcade Reinventions (Jacob Geller / Game Informer - ARTICLE)
"With enchanting music and trippy visuals, our first look at Tetris Effect promises the timeless gameplay of Tetris in an entirely new context. Last week, we wrote about its gameplay additions and wild stylistic choices. [But] Tetris Effect has a chance to learn from the best by looking at these past titles. Let's check out some of the most effective examples of old games that have learned new tricks."

It's time to stop running from gaming addiction (Wesley Yin-Poole / Eurogamer - ARTICLE)
"Hi, I'm Wesley, and I was addicted to World of Warcraft. I'm not talking about a, 'I played this game a lot because it's fun' kind of thing. I'm talking about a good old-fashioned, almost ruined my life kind of thing. Hold onto your legendary hats, things are about to get serious."

Shigeru Miyamoto x Yuji Horii – 1990 Developer Interview (Famicom Tsuushin / Shmuplations - ARTICLE)
"Just weeks after the launch of the Super Famicom, Super Mario and The Legend of Zelda series producer Shigeru Miyamoto and Dragon Quest series producer Yuji Horii sat down for a breezy chat about Nintendo's new hardware and the potential future of their respective franchises."

Sable is a Beautiful Tribute to 1980s French Comics, and Much More Besides(Lewis Packwood / Kotaku UK - ARTICLE)
"Sable is one of the most intriguing games to come out of E3 2018. Revealed at the PC Gaming Show, the game's stunning aesthetic evokes the work of legendary French comic artist Moebius, the pen name of Jean Giraud. Even more intriguing is that this singularly beautiful game is coming from two self-taught developers who work in a spider-filled shed in North London."

There's Goofs in Them Thar Hills: The West of Loathing Approach to Comedy in Games (Zack Johnson / GDC / YouTube - VIDEO)
"In this 2018 GDC talk, Asymmetric's Zack Johnson, creative director of acclaimed slap-stick-figure cowboy RPG West of Loathing, discusses the team's approach to comedy in the video game space."

Netflix's Kiss Me First has an unusually personal take on gamer culture (Samantha Nelson / The Verge - ARTICLE)
"Watch the trailer for Netflix's Kiss Me First, and you might think the show, which was originally broadcast in the U.K. in April, was a queer, female-driven remake of Ready Player One. It shares some of the sleek virtual-world look of Spielberg's film, right down to the elfin player avatars. But they're actually about as different as two pieces of entertainment about players of a popular VR game can be."

Adapting games like Fallout and Doom to play well on a board (Gareth Monk / Gamasutra - ARTICLE)
"The task Jonathan Ying found ahead of him was, as he modestly describes it, "rather daunting". Ying, a designer at Fantasy Flight Games, had been offered the chance to design a new iteration of the DOOM board game to go along with the newest video game release in 2016."

Clear 100 hours in your calendar, 'cos CRPGs are here to stay (Samuel Horti / RockPaperShotgun - ARTICLE)
"Then, around 2012, RPGs made a comeback, largely thanks to the rise of crowdfunding and an endless well of nostalgia.... But there's no guarantee that CRPGs are back for good. Some, such as Torment, haven't sold well. The future of crowdfunding remains uncertain. So how can developers ensure that the genre stays relevant?"

Big Data Is The Future Of Esports (Eric Van Allen / Compete - ARTICLE)
""Game developers don't like me," said Sabina Hemmi. "Before I came around, there was no insight into how balanced a game was." Hemmi is joking. Partially. [SIMON'S NOTE: this is a wonderful piece, and so it's even sadder news that Compete is closing down due to cuts at Kotaku parent Univision. :/)"

------------------

[REMINDER: you can sign up to receive this newsletter every weekend at tinyletter.com/vgdeepcuts - we crosspost to Gamasutra later on Sunday, but get it first via newsletter! Story tips and comments can be emailed to [email protected] MINI-DISCLOSURE: Simon is one of the organizers of GDC and Gamasutra & an advisor to indie publisher No More Robots, so you may sometimes see links from those entities in his picks. Or not!]