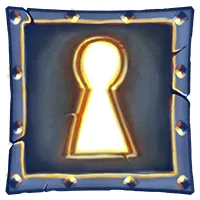 [Video Game Deep Cuts is a weekly newsletter from video game industry 'watcher' Simon Carless (GDC, Gamasutra co-runner), rounding up the best longread & standout articles & videos about games, every weekend.

This week's highlights include impressions of more late-breaking notable games of this holiday season, from Let's Go Pikachu through Battlefield V to Underworld Ascendant and beyond - as well as undiscovered notables like The Hex & more besides.

Bit of a slow week overall, thanks to U.S. Thanksgiving, but there's still enough out there to get this round-up to the industry standard(TM) 20 links. Happy holidays to you and yours, if you're celebrating them - more great writing in just 7 days!

Until next time...
- Simon, curator.]

------------------

Are We Human, or Are We Dancer? The Legacy of 'Dance Dance Revolution,' 20 Years Later. (Danny Chau / The Ringer - ARTICLE)
"The revolution started with a whimper. In the fall of 1998, a roughly 900-pound contraption with blinking lights, blaring music, and a raised platform that housed two "dance floors" was wheeled into a Japanese arcade, then lifted onto another raised platform."

Strong National Museum of Play recognizes herstory (Dean Takahashi / VentureBeat - ARTICLE)
"The Strong Museum opened its Women in Games exhibit today as part of its National Museum of Play in Rochester, New York. And to celebrate the untold stories of women in video games, the Strong held a unique gathering of the women who made "herstory" in video games."

This is not a review of the wholly unfinished Underworld Ascendant (John Walker / RockPaperShotgun - ARTICLE)
"Having poked around at the earliest stages of Underworld Ascendant, I've reached the conclusion that it's just not in a fit state to be released, and as such, not in a fit state to be reviewed. Announced in 2014, this spiritual sequel to the seminal Ultima Underworld games of the early 90s was Kickstarted $860,000 in early 2015, with a ridiculously optimistic release date of November 2016. [SIMON'S NOTE: Real shame that the game is getting such poor buzz - it just feels a bit, uh, 'out of time'?]

Video games are now so beautiful players are spending hours framing stunning works of Internet art (Teddy Amenabar / Washington Post - ARTICLE)
"Furbo, 33, has played video games practically his entire life, but over the summer he found what he calls "a hobby within a hobby" — what's known by some as in-game photography. "For me ... it's the same as taking photos out in the real world," Furbo said. "You just have this ability to go places that you couldn't do normally.""

Dead Space – Reliving Isaac Clarke's Horrifying Inaugural Journey 10 years Later (Kyle Hilliard / Game Informer - ARTICLE)
"In 2008, Electronic Arts was known primarily for its annual sports, racing titles, licensed games, and recurring franchises like Battlefield and Medal of Honor. Horror was not in its repertoire, and it shied away from making new game concepts. This made its decision to go up against survival horror's biggest players like Resident Evil with a brand-new, unproven original universe a huge surprise."

inXile acquired by Microsoft: the interview (Robert Purchese / Eurogamer - ARTICLE)
"It's interesting if you think about 2012, when the crowdfunding revolution happened. You had myself and Double Fine and Obsidian shortly thereafter... The budgets back then were $5m, $6m.. but since then, the category of what we all consider to be double-A has raised from $15m to $20m in that short period of time. The landscape has changed greatly since then."

How Players Used Shotguns to Tear Open the Fabric of Reality in 'Spelunky' (Patrick Klepek / Waypoint - ARTICLE)
"The explanation is truly baffling, a form of quiet code manipulation fans are still trying to fully understand, unearthed by Spelunky's self-described "scientists." It's a living testament to the way the Spelunky community has prospered nearly seven years after it debuted on Xbox 360."

Developing the unique multi-genre murder-mystery The Hex (John Harris / Gamasutra - ARTICLE)
"Daniel Mullins suddenly came to prominence in indie development for his unique and metafictional game Pony Island back in 2016. Now he's released The Hex, another mysterious and multifaceted game that includes sections from wildly different genres: point-and-click adventure, platformers, fighting games, top-down shooters, Japanese-style RPG, turn-based tactics and first-person puzzle-solving, to tell a cohesive story."

Battlefield V's single-player stories are the right way to do war games (T.C. Sottek / The Verge - ARTICLE)
"But as I was thinking about this review, I could not escape a strange feeling. I've now been playing Battlefield since 2002. I've spent thousands of hours playing these games: it's a weird fact that's difficult to reconcile with my personal identity as an adult. A past self decided to love these games, and now I'm cursed by my mastery of them. At this point, it's hard to tell whether I'm playing for enjoyment or routine [SIMON'S NOTE: for a whole other view, see 'Battlefield V Shows the Series Needs to Give Up on Single Player'.]"

The Stasi Played Along (Denis Giebler / Zeit - ARTICLE)
"Western states had agreed they wouldn't supply any technology goods to the communist countries of the Eastern bloc. But the C64s had made their way into East Germany nonetheless, and GDR customs officials allowed them to pass. They didn't have a problem with the import of Western hardware. But software, and especially video games, were another matter. Their content was of great concern to East German officials."

The Past, Present, And Future Of Diablo (Jason Schreier / Kotaku - ARTICLE)
"What's really going on with Diablo? What happened to Diablo III's long-term plan? Is Diablo Immortal, developed in part outside of Blizzard by the Chinese company NetEase, a sign that Blizzard has lowered its standards or abandoned its core audience? Is there a Diablo IV in development, or has Blizzard given up on PC games in favor of phones?"

Off the streets and onto the dancefloor: the lasting impact of Streets of Rage's soundtrack (Mat Ombler / Eurogamer - ARTICLE)
"It's 2018, I'm in a packed club in Paris' 3rd arrondissement, and it is kicking off. Two DJs stand ahead of the crowd, throwing out snippets of FM synth stabs and effects, and people can't get enough of it; next to me, one fan keeps screaming 'grraaaaand upppppppperrrr'. By the time the night is through, he shouts it as loud as he can at least 30 times over."

How multiplayer fell into Human: Fall Flat (Alex Wiltshire / RockPaperShotgun - ARTICLE)
"Obviously, obviously, Human: Fall Flat is primed for multiplayer. It's a knockabout physics game in which you play as a wobbly non-Newtonian man. He's ungainly and awkward to control and, for heck's sake, Gang Beasts showed how funny that combination is when several players get together. Yet developer Tomas Sakalauskas never really saw his game like that."

'Fallout 76' Players Are Breaking Nuclear Launch Code Cryptography to Unleash Hell (Matthew Gault / Motherboard - ARTICLE)
"Fallout 76 allows players to work together to gather nuclear launch codes and activate ICBMs... The "nuke loop," as developer Bethesda calls it, was envisioned as a difficult puzzle players would work through towards the end of their time with the game. But players acted quickly and launched their first nuke during the game's beta phase."

The Dreamcast Has A Segata Sanshiro? Meet Mr. Sega Hidekazu Yukawa! (Gajillionaire / YouTube - VIDEO)
"There are hundred of examples of funny commercial mascots in Japan but one of the greats was the imitable, Segata Sanshiro... But Segata Sanshiro wasn't the last crazy mascot to sing the praises of Sega, no! There was one more who was Sega's pitchman. Hidekazu Yukawa. And his machine was the Dreamcast!"

How VR Startup Nomadic Adapted 'Arizona Sunshine' for Location-Based Virtual Reality (Janko Roettgers / Variety - ARTICLE)
"In the beginning there was the doll house. When Bay Area-based virtual reality (VR) startup Nomadic began to work on adapting the VR zombie shooter "Arizona Sunshine" for location-based entertainment, it first built a doll house-scale model of the stage that players would eventually be able to enter. [SIMON'S NOTE: The VOID is doing similar tech, most recently for its new Wreck-It Ralph VR game - this is the most interesting angle on game VR right now, imho.]"

Pokemon Let's Go: Well, I guess my adult ass is going to collect them all (Sam Machkovech / Ars Technica - ARTICLE)
"Yet something about that brief glimpse at Pokémon Let's Go put a little worm into my brain. (Probably a Weedle.) Weeks later, I wondered: Is there something here? Was Nintendo breaking down the sinewy tissue of age-old JRPGs in a way that seems boring in a crowded expo hall but might prove perfect for a lengthy, semi-portable adventure?"

Rick and Morty: Virtual Rick-ality Postmortem: VR Lessons *Burrrp* Learned (Alex Schwartz & Devin Reimer / GDC / YouTube - VIDEO)
"In this 2018 GDC talk, Owlchemy Labs' Alex Schwartz and Devin Reimer break down the successes, failures, and lessons learned during the development of Rick and Morty: Virtual Rick-ality."

Red Dead Redemption 2 Is True Art (Peter Suderman / New York Times - ARTICLE)
"Like the classic westerns and gangster stories it draws from, it can be crude and violent. But it is also richly cinematic and even literary, serving up breathtaking digital vistas reminiscent of John Ford films along with a mix of deftly scripted stories about outlaws, immigrants, hustlers, con artists, lawmen and entrepreneurs, all trying to eke out an existence on the edges of civilization. [SIMON'S NOTE: This article is awkward as all get-out but I'm linking it anyway 'cos it shows the lens through which games are often seen?]"

Faking It Big: Debunked Video Game Leaks (Jill Grodt / Game Informer - ARTICLE)
"Fans' insatiable appetite for news on their favorite games has created a market that Photoshop-skilled fakers are exploiting. For every verifiable leak, there are dozens of hoaxes spreading false information. Sometimes they are revealed quickly by their creators and their motivations are relatively benign. There are others who want their constructions to fool viewers, and they bask in the glory of tricking the unsuspecting."

Start-up meets Wakanda? Disney innovation hub aims to advance technology for filmmakers(Ryan Faughnder / LA Times - ARTICLE)
"StudioLab oversees the slate of Disney's film tie-ins for the Void, which this week launched the 11-minute virtual experience at seven locations in the U.S. and Canada, including the Glendale Galleria and Downtown Disney. The Void charges $29.95 to $36.95 a ticket. The Void previously featured the popular "Star Wars: Secrets of the Empire" virtual reality project, and is expected to create a Marvel offering for next year."
------------------

[REMINDER: you can sign up to receive this newsletter every weekend at tinyletter.com/vgdeepcuts - we crosspost to Gamasutra later on Sunday, but get it first via newsletter! Story tips and comments can be emailed to [email protected]. MINI-DISCLOSURE: Simon is one of the organizers of GDC and Gamasutra & an advisor to indie publisher No More Robots, so you may sometimes see links from those entities in his picks. Or not!]