In early October Crazy Panda released the tower defence called Little Bit Evil (http://littlebitevil.com/)
Principle Audio was attended in creating the sound design of the game.
We connected at the stage of working beta that giving a complete picture of the game. Well, the problem was posed very cool, to fully disengage in sound. In the game we have to pull down drunk-peasant's plans who decided to covet on the wealth of the forces of evil. Within six months, we were very pleased to work with actors, sound and music, and that's what it led to...
Little Bit Evil in Music:
We decided to build on the entire soundtrack motif that would play later in each track and was associated with the project. Music does not belong to any particular style, and it is a mix of genres, applied music, country and various blues.
After recording main menu title we started to filling locations.
On every map plays its own track with the unique theme. For example, in the desert its an Arab motives, and on a snowy location plays accordion mixed with guitars.
Special attention we paid to generic track that turns randomly on each map. In the story line, we were attacked by the peasants and tacitly considered that they are drunk so in the music can be heard "drunk guitars". Oh, and in the tracks we used live guitars and bass.
Little Bit Evil in Sound:
The style of sound is casual, which is caused by the interface elements. There is a large number of towers in the game, more exactly their variations. For example, ground skeleton-swordsmen could be archers later who will be radically different from the same name of the towers. And the Mage-tower can be transformed into a fiery, ice or poison.For each tower, for every shot we procured our own sound, as it should be.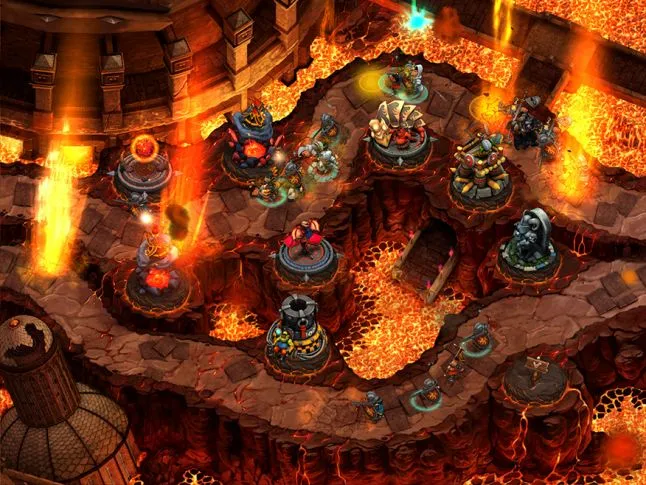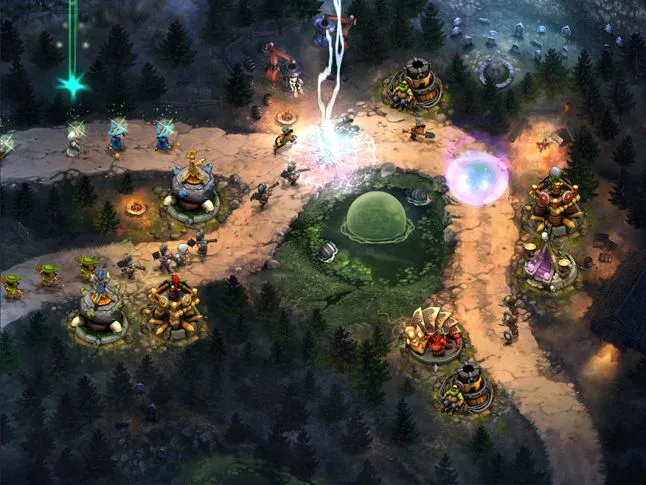 Also on each location sounds an unique ambient, like desert winds or the volcano crater. Roughly speaking, each element and element group sounded in its own way and for example the player can play without music and only with music as well.
Little Bit Evil in Voice:
To the voice over we approached very seriously. For the project we recorded phrases for each type of towers and their variations. Working with actors take dozens of alterations in order to fully enter into the role of goblins, skeletons and mages. There are some references to the present known films in our phrases like: "You Shall Not Pass!" and the goblin-tower can scoring at all could just shout "Pew-pew-pepepew!".
There is also a Diablo at our support in the game. Most common Diablo :) This poor man was drinking coffee when drunk humanity decided to attack the forces of evil (see intro), and we must understand that he was very upset by this. Therefore in his phrases we decided to keep the authenticity of the voice, rough low voice, with the claim and some resentment.
Little Bit Evil has turned out very solid game in graphics and sound. First time we got so many good reviews about music that requires no further decrease the quality bar and forces the end user to play without a personal player.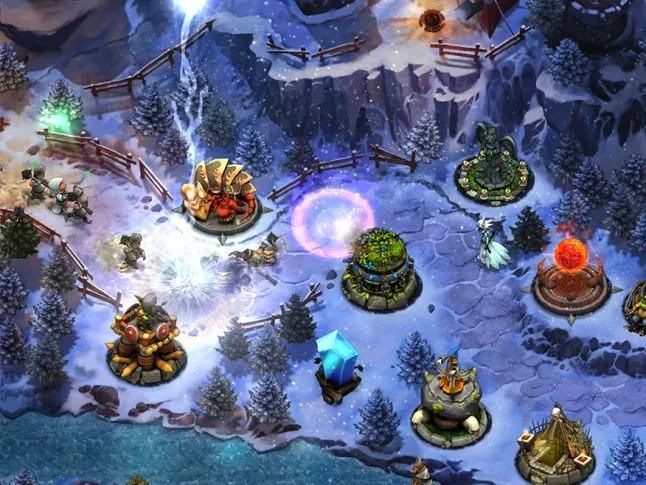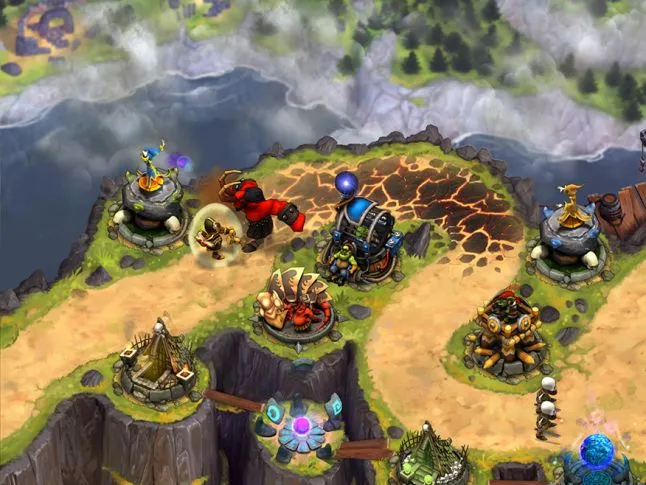 Play with sound!
Principle Audio