Hey guys!

Welcome to another news article for our upcoming indie game Cathedral. Some days ago, Eric Lavesson, our developer and designer, shared some really cool and technical insights into what it takes to design and develop the game Cathedral. With the spirit of that article in mind, we thought it would be rather cool to show some insights into how I, Aron Kramer, am handling the soundtrack of the game. I hope you enjoy reading through it and I'll try to keep things as simple as possible!
Starting out
Let me start off by telling a bit about how I got started on 8-bit music and how I eventually got approached by Eric Lavesson to score the music to his game Cathedral. About two months prior to meeting Eric Lavesson, I was kind of networking around and eventually met a developer that told me about Famitracker. Please note that when I say this I had no experience composing in the program at all and when I took it for a spin I immediately fell in love with the program.

One thing that many who start out composing in Famitracker will quickly realize is how limited the resources are to really learn the program well. Helpful tutorials can be counted on a little more than two hands and even though Famitracker has its own community available to it, it basically boils down to sitting your ass in a chair until you get the feeling right. And that is exactly what I did.

You can imagine I was kind of nervous starting out on the soundtrack of Cathedral with only a few months experience in the program itself (I've been composing commercials, short-films and orchestral game scores for years), but way back then I can tell you Cathedral looked completely different as well. In the time I've worked with Eric Lavesson, I feel we both have advanced a lot and really found our own style with Cathedral. Eric has made the game look gorgeous and I try my absolute best to compliment it with original and deeply personal sounds myself. Sometimes that perfectionism does kick in, making it really hard to finally put my foot down and say this track is done.

Famitracker - Beauty & The Beast
So first a little introduction to Famitracker - What is it? Famitracker is a tracking program to create authentic NES/Famicom music by "programming" your own sound waves and manipulating them by adding certain behaviors to them with codes and formulas. As you can see on the picture below, for this track I'm using four pulses, a triangle, a noise channel and the sawtooth. By configuring another module you can change your sounds to those of the Famicom, giving more freedom and timbre and the ability do compose music that you would hear on that platform.





You can even import DMC-samples to add more sounds and flair to your tracks, but I will not use it for the soundtrack of Cathedral. After you've made your own waves in the editor on top of Famitracker, you can insert them in the tracker (picture above) to actually compose the melody and song. You can even switch the timbre of pulses as they have three different kind of manipulations attached to them and add codes to give them, for example, pitch-shifts, arpeggios, vibrato, tremolo and so on.
A lot of people feel creating tracks with a set amount of instruments at your disposal feels limited, but I almost never found this to be true. As many of you will agree, limitation is one of the key components to creativity and originality. And here is where I think Famitracker is like the beauty and the beast - it's like an unorthodox, amazingly big playground but you have to find your own way in it and be careful not to get lost. How far do you dare to only trust your ears and go with your gut when it feels right and clicks? On the right in the picture above I have my melody line on the left two pulses, the bass line and kick on the triangle (more about drums later) and the other two pulses and sawtooth to form chords.

A lot of times, however, I do not have enough channels available to plot out chords like this. This has often lead me to create much more homogeneous, almost melodic percussive sequences in my tracks that work for me personally. So finally, let's dive into what I'm trying to do with the soundtrack of Cathedral and what my inspiration is.

A bit on drums and the triangle

The screenshot above contains about the first five seconds of the track posted below it - meaning you need about this much "code" to compose just that. You get a lot faster when you get a little better and more comfortable working in the program, but at the beginning of my use with Famitracker I've sat down for almost ten hours for a single minute of music.
As you probably might have guessed, the only source for real percussion is the noise channel. Here you can manipulate different noises to match your taste and while it can be really bothersome to come up with sophisticated and groovy rhythms - it completely pays off if executed correctly. Snares can be simulated with the noise channel with relative ease, but the kicks are a different story. If you would want a kick on the noise channel, you'd basically need a really aggressive and fast pitch-shift down but even then the noise channel is just too clunky for a good and smooth sound (in my opinion).
In my opinion the most awesome way to make kicks in Famitracker is to use the triangle channel. The annoying thing about this channel is that you can't manipulate its volume, leaving most composers to use it simply as a well-rounded bass for their tracks. Of course old-school indie games these days have much better tools at their disposal, making it easy to just export every channel individually and then alter the volume of the triangle in a digital audio workstation for example.
I recommend everyone to experiment a lot with the triangle as it has an unique timbre in the upper-range as well, making it a tool for beautiful and almost romantic melodies. Don't be afraid to let that triangle blast through everything for now as you can always adjust the volume later in another program.
My inspirations and ideas
I guess I've strayed off the things I wanted to tell the most, but that only comes to show that I'm truly passionate about 8-bit tracks. When it comes to my own perspective, Famitracker is an amazing tool to create a truly unique soundtrack with very primitive tools.
A lot of soundtracks you've grown up to from Japan have been inspired by the western culture and vice versa. Maybe you wouldn't have guessed it but a lot of old-school soundtracks have been composed by people who loved reggae, funk, rock and even genres as techno. I myself come from The Netherlands and really do love a good party - this is why you'll hear a lot of rave-like aspects in my songs as well.
From genres like drum and bass to hardcore and glitch-hop, I try to incorporate truly uniqueness and knit them together to bring an unique but heartwarming experience to the players of Cathedral. But my bits better have guts. Listen to the track posted above and you'll hear some distorted hardcore kicks after the first chorus - and if you listen to the chorus of the song posted below you can hear some influences from contemporary beats and dubstep.



Closing words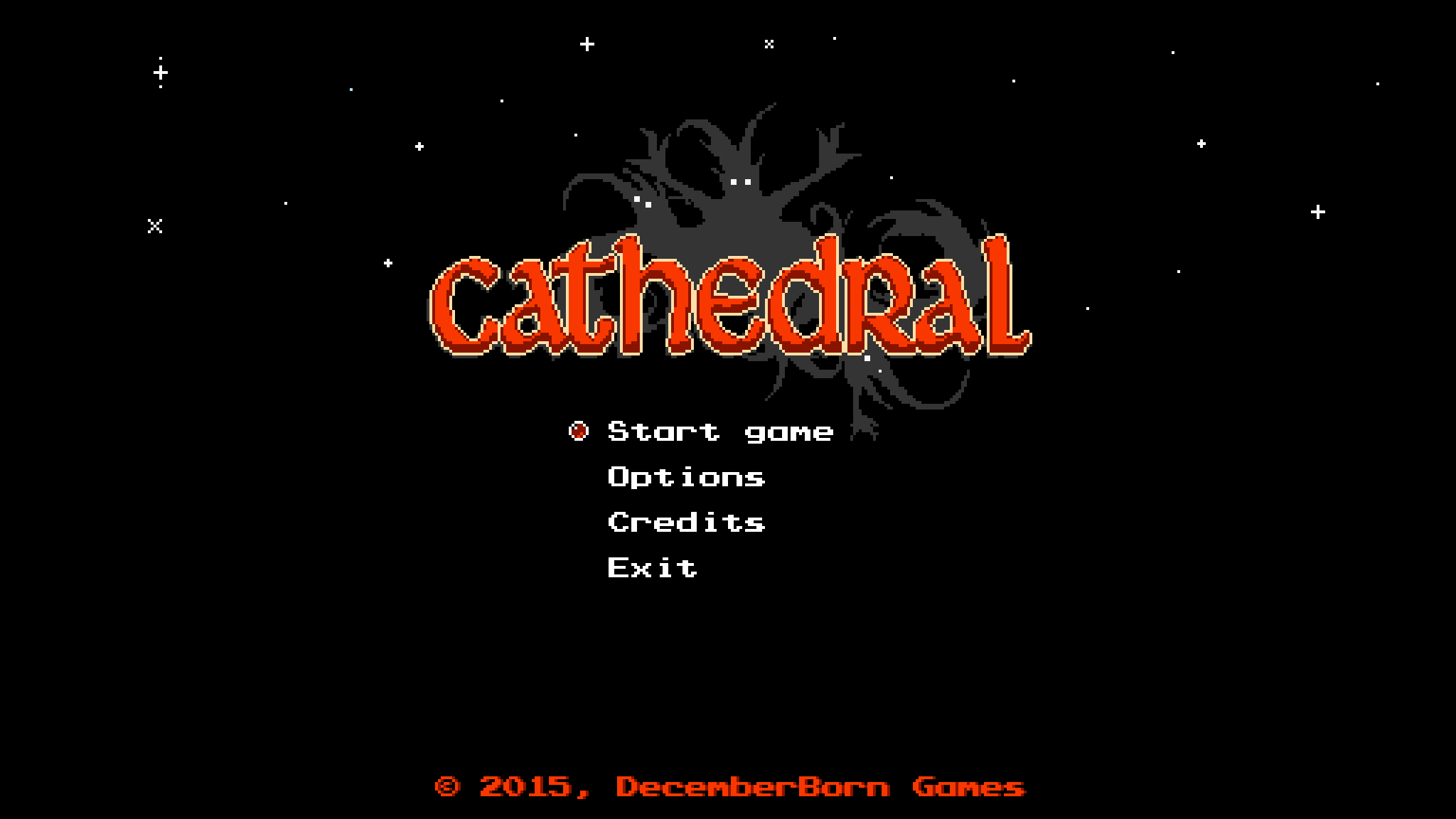 If there's one thing I've learned so far with composing my first fully individual soundtrack in Famitracker, it's that you'll never stop learning. I discover new things and techniques every day I compose in the program and even though it sometimes really is a frustrating and stiff program I would die a lucky man if I could make a living the rest of my life composing soundtracks like these.

Just know that it's never too late to pick up a new genre or style - don't just stick with orchestral scores or hip-hop because you're comfortable and good at it! Instead try to grow in as many different styles as possible - even though you won't get good as fast as when you focus on one style, think about the future and how awesome you will be a few years from now when you've become a master of every style.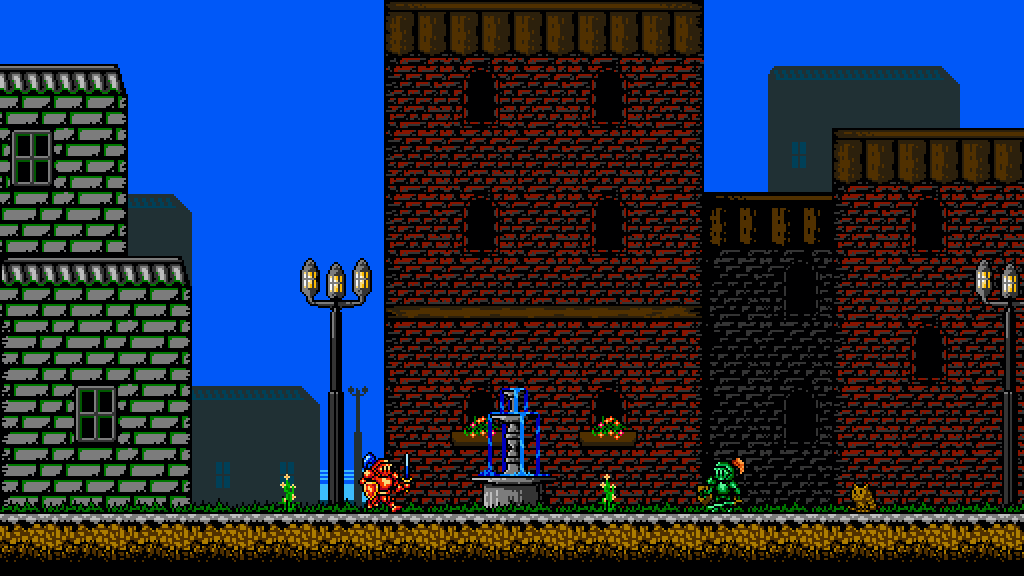 Aron Kramer // Composer and co-founder of Decemberborn