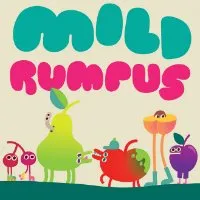 The Expo Pass is the cheapest way that anyone can get into GDC, without any special requirements (such as being a student, volunteering, etc). It cost $249 (or $199 with the earlybird rate), and of course gets you access to the event in general, which is valuable in itself. But there's actually a lot you can do and see with an expo pass that people don't think about. I'm here to help!
There are three main things an expo pass can get you access to in addition to the Expo itself; talks, job opportunities, and events/parties. Let's go through one by one!
TALKS
Expo pass holders have access to the entire Advocacy Track, which runs Monday through Wednesday. These talks largely surround issues of accessibility, diversity in all its forms, and simply how to make games for everyone. A lot of these are super interesting, from scientific research in Eve Online, to the unmissable, always performative talks of Ste Curran.
The next-most obvious section is the Career Seminar, which, full disclosure, is a day of talks that I run. Come say hi! It's on Friday, and is a full day of talks from all across the industry. I try to make it like a mini IGF, but with some triple-A folks thrown in for good measure. If you want to see the triple-A art director of Lawbreakers speak next to the creator of the erotic visual novel Ladykiller in a Bind, this is the place.
There are also talks about breaking in as a woman in the industry, best practices for low-poly 3D, creating a VR engine, my talk about how you can keep getting money so long as you have a game, and of course, the always-popular portfolio review sessions. If you're an artist who is newer to the industry, you must attend this panel and subsequent portfolio review. It begins by discussing what makes a good portfolio, and after that, becomes a series of 1 on 1 portfolio reviews with industry professionals. It's not to be missed for any young artist!
Now, there are also some less obvious talk categories you can get into, which people sometimes don't think about – because they're sponsored. Here's the main list of sponsored sessions. You may initially balk at this – what use could sponsored sessions really be? In fact, as an Expo Pass holder, they're your best bet at learning about new technologies, and seeing some of the bigger companies in action.
Check out this unusual session about the PSVR aim controller! Or this one, about building an MMO in one single world/shard. Here's one about setting up clans in your game. While, yes, all these folks will be trying to tell you while their technology or idea is best, you can learn a whole lot from these talks, and some of them are super valuable. Sponsored sessions are running much of the week, so there's plenty to check out.
There's one more category of talk that sort of bridges the gap to my next section here, so let's get right into it.

JOBS
Jobs are a big reason some folks come to GDC. They want to get one, or they want to hire someone, or just meet likeminded people to form a team with. To that end, one helpful section is the Career Theater, located in North Hall, booth N5220. Now, this one is a bit under the radar, because there's no site hub for it. But when you get the official GDC brochure, make sure to browse these.
The talks range from topics like "how to work at X company," presented by that very same company, to networking tips, and resume/portfolio best practices. Seriously, some of the best GDC talks I've seen have been in the Career Theater, because they're either totally right for you, or totally wrong, because all the topics are so straightforward.
Now, more about jobs – check the career site for more information about this, but I'll try to sum up. Essentially, if you're looking for a job at GDC, you can put yourself into a pool, by registering for a Gamasutra jobs board account. This then gives companies that are exhibiting at GDC access to your profile, and lets them contact you for meetings! And then there's the more traditional hiring booths, where you can go around and talk to recruiters. They're not all in one space this year, but there are online and offline brochures that tell you who is hiring, and where you can talk to them.
Last for this section, I'll give one more plug for the art portfolio review I mentioned above. If you want a job as an artist, you need to have a good portfolio, and these are the folks to tell you.

EVENTS AND PARTIES
Okay, fun stuff! There are lots of events and parties you're granted access to with an expo pass. First is GDC Play, which is GDC's version of the traditional video game expo, and part of the Moscone North expo floor. Game developers are showing their games, many of which are new, incomplete, or looking for funding. It's a great way to network with fellow developers and see what's new.
Related to that is the IGF pavilion – these folks are all up for awards in the Independent Game Festival, and in this area you can check them out, as well as meet their creators, before the actual awards. The Student Showcase is also here!
The IGF and Student Showcase sections all takes place on the expo floor, which is the most obvious benefit of the expo pass. It's right in the name! The expo is open from Wednesday through Friday, but closes early on Friday, so don't drag your feet! On the expo floor you can see new technologies, talk to various companies about what you're doing and what they're doing, and try to hustle up new platforms for money (ha ha… I'm kind of serious though, come see my talk on Friday for more about that).
If you like looking at new/weird/interesting games, there are also tons of other ways to do that. Check out this huge list of interactive spaces and exhibits, some of which are on the Expo Floor, some of which are not (so check first!). From games with alternate controls, to the Shup Up & Sit Down board game lounge, to multiple retro game exhibits, down to the Mild Rumpus game chillout space, Day Of The Devs, IndieMEGABOOTH & the Art Boss art exhibit, there are tons of places you can just go, play a game, and talk to some other people who are taking a break from all the hubbub.
There are also a bunch of parties and things! Check this listing for official GDC events, most of which are sponsored and have some sort of free stuff (like beer). And then there are the external parties. Here is a list that just contains parties anyone with any kind of GDC pass can get into. No invites needed! Expect them to be crowded, but that can be good, depending on your personality.
So that's pretty much it! There's a lot more to an expo pass than people think at first blush – hopefully this gets you all started. And if you feel I missed something, feel free, to mention in the comments!